The Outhouse Book Club for February: "Catch me if you can" by Frank Abagnale Jr.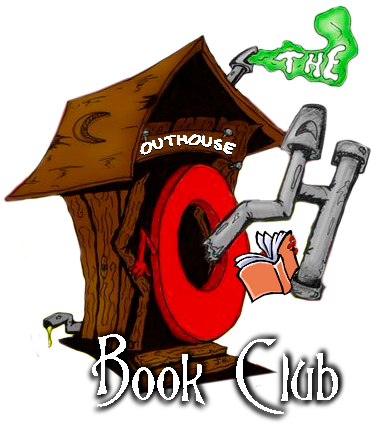 Cover Blurb: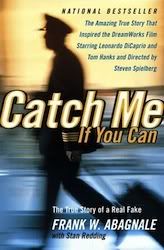 Frank W. Abagnale, alias Frank Williams, Robert Conrad, Frank Adams, and Robert Monjo, was one of the most daring con men, forgers, imposters, and escape artists in history. In his brief but notorious criminal career, Abagnale donned a pilot's uniform and copiloted a Pan Am jet, masqueraded as the supervising resident of a hospital, practiced law without a license, passed himself off as a college sociology professor, and cashed over $2.5 million in forged checks, all before he was twenty-one. Known by the police of twenty-six foreign countries and all fifty states as "The Skywayman," Abagnale lived a sumptuous life on the lam--until the law caught up with him. Now recognized as the nation's leading authority on financial foul play, Abagnale is a charming rogue whose hilarious, stranger-than-fiction international escapades, and ingenious escapes-including one from an airplane--make Catch Me If You Can an irresistible tale of deceit.


Join in the discussion:
You don't have to be a member of the Outhouse or the Book Club to join in the discussion. If you have read the book, feel free to join in and if you aren't an outhouser just use facebook connect to join or fill in the catpcha to leave comments...
Rate your read:
Written or Contributed by: The Outhouse Book Club
Enjoy this article? Consider supporting The Outhouse, a fan-run site, on Patreon. Click here for more info.
Comment without an Outhouse Account using Facebook
We get it. You don't feel like signing up for an Outhouse account, even though it's FREE and EASY! That's okay. You can comment with your Facebook account below and we'll take care of adding it to the stream above. But you really should consider getting a full Outhouse account, which will allow you to quote posts, choose an avatar and sig, and comment on our forums too. If that sounds good to you, sign up for an Outhouse account by
clicking here.
Note: while you are welcome to speak your mind freely on any topic, we do ask that you keep discussion civil between each other. Nasty personal attacks against other commenters is strongly discouraged. Thanks!
About the Author - Jeremy Shane
---
Jeremy was born in a small mountain village of a strange foreign land called Weystvurginea.  Banishment for liberal views saw him spend years wondering the east coast until he decided to bike to California.  When he saw how long a trip it was, he drove instead.  Now he's living it up in a low humidity climate, sometimes working on his photography and when not, he writes for us covering books (by way of his blog: Reading Realms), gaming, tv, movies, comics, conventions in the SoCal area, and creates a weekly webcomic: A Journey Through Skyrim.  If you look for him offline, start in the L.A. area; online start at: www.jeremyshane.info for his profile and all the social networks he's on... or just follow him on twitter, he seems to be on there a lot: @jeremyshane.
More articles from Jeremy Shane