The Outhouse Book Club discussion for "The Dante Club" by Mathew Pearl. Welcome to all who have read the book!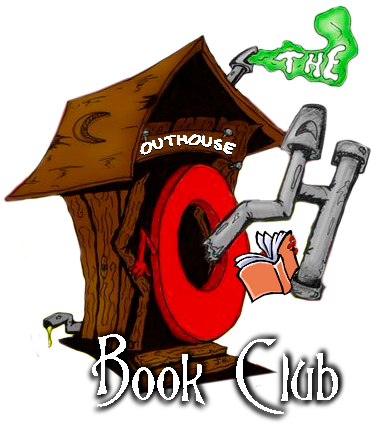 Cover Blurb: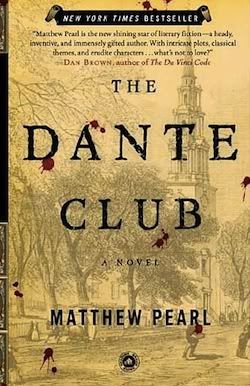 1865 Boston, a small group of literary geniuses puts the finishing touches on America's first translation of The Divine Comedy and prepares to unveil the remarkable visions of Dante to the New World. The powerful old guard of Harvard College wants to keep Dante out—believing that the infiltration of such foreign superstitions onto our bookshelves would prove as corrupting as the foreign immigrants invading Boston harbor. The members of the Dante Club—poets and Harvard professors Henry Wadsworth Longfellow, Dr. Oliver Wendell Holmes, James Russell Lowell and publisher J. T. Fields —endure the intimidation of their fellow Boston Brahmins for a sacred literary cause, an endeavor that has sustained Longfellow in the hellish aftermath of his wife's tragic death by fire.But the plans of the Dante Club come to a screeching halt when a series of murders erupts through Boston and Cambridge. Only the members of the Dante Club realize that the style and form of the killings are stolen directly from Dante's Inferno and its singular account of Hell's punishments. With the police baffled, lives endangered and Dante's literary future at stake, the Dante Club must shed its sheltered literary existence and find a way to stop the killer.The brunt of the burden falls to Dr. Oliver Wendell Holmes, whose unique literacy in both poetry and medicine continues to pull him into the center of the struggle. An outcast policeman, Nicholas Rey, the first and only black member of the Boston police department, places his future on the line after discovering the secrets of the Dante Club. Together, they find the key to the murders where they least expect it: closer than they could have imagined.
Rate the book:


Join the Discussion:
Anyone who has read the book is welcome to participate, if you aren't a forum member you can sign up through facebook connect or standard sign up and if not, you can fill out the captcha to leave comments.
Written or Contributed by: The Outhouse Book Club