A review of some of the singles floating out from musician Lana Del Rey. A new singer/songwriter from New York with a full album coming to us perhaps next year.
A Word From Our Sponsors... More Below!

Lana Del Rey aka Lizzy Grant is a musician from New York and has yet to release a full album but already seems to be getting attention both good and bad for her work.
You can find some of her work out there as singles and on youtube, I'll post a video of one of her singles: Diet Mtn. Dew-
There is a lot of gossip out there about her being an industry creation, having been financed by a wealthy father and more. I've read tirades that creatively paint pictures of this veil of entertainment pulled over our eyes to fool us. Essentially I've read a lot of stuff about her but not as much about her music and in the end that is all that matters to me. As long as it doesn't get to Milli Vanilli levels of fakery I really don't care if she has a producer getting overly involved or if her dad pays for recordings. All I care about is how good the music is.
On that note I'll get to the music. I've picked up enough of her work to qualify as an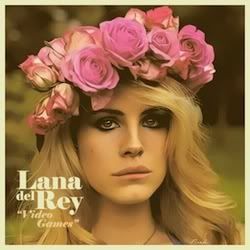 EP:
Blue Jeans, Diet Mtn. Dew, VIdeo Games, Kinda Outa Luck, Kill Kill,
and
Yayo
. Personally the style to me doesn't fit something a record company would 'create' to take advantage of the masses. Sure it might feel like a little bit of Adele in there with a little more hautning and a little more production. You don't get the singer/songwriter feeling listening to this work, but more of an alternative pop feel.
I really enjoy 'Diet Mtn. Dew' and 'Outta Luck' tracks and really all of the songs were good to me. If you liked the video posted, there are more of the songs I talked about on youtube and it's worth checking out. This is an artist worth keeping an eye on for me.
Written or Contributed by: Jeremy Shane
~OR~
Comment without an Outhouse Account using Facebook
We get it. You don't feel like signing up for an Outhouse account, even though it's FREE and EASY! That's okay. You can comment with your Facebook, Yahoo, AOL, or Hotmail account below and still interact with the greatest comic book community on the internet! But if you change your mind, sign up for an Outhouse account by
clicking here.
About the Author - xaraan
---
Xaraan (zah-ron), you can call him Jeremy if you prefer, but after twenty years of using xaraan online, he'll answer to that faster.  When not doing photography, xaraan writes for us covering books, gaming, tv, movies, sometimes even comics, plus creating a weekly webcomic.  If you look for him offline, start in the L.A. area; online start at www.xaraan.com.
More articles from xaraan