Jeremy was born in a small mountain village of a strange foreign land called Weystvurginea.  Banishment for liberal views saw him spend years wondering the east coast until he decided to bike to California.  When he saw how long a trip it was, he drove instead.  Now he's living it up in a low humidity climate, sometimes working on his photography and when not, he writes for us covering books (by way of his blog: Reading Realms), gaming, tv, movies, comics, conventions in the SoCal area, and creates a weekly webcomic: A Journey Through Skyrim.  If you look for him offline, start in the L.A. area; online start at: www.jeremyshane.info for his profile and all the social networks he's on... or just follow him on twitter, he seems to be on there a lot: @jeremyshane.
---
By xaraan in Blog on September 23, 2011
awyeahcomics: Ultimate Spider-Man by Mike Maihack Authors: xaraanRead more http://theouthouseblog.tumblr.com/post/10561374027
---
By Jeremy Shane in Reviews on September 22, 2011
A review of some of the singles floating out from musician Lana Del Rey. A new singer/songwriter from New York with a full album coming to us perhaps next year.
---
By xaraan in Blog on September 22, 2011
Moment of the Week Winner for 9/14/11: The Devil Likes his Pretzels From Journey into Mystery #627 Click the picture to nominate and vote on the comics for 9/21.Authors: xaraanRead more http://theouthouseblog.tumblr.com/post/10521210748
---
By xaraan in Blog on September 22, 2011
Cover of the Week Winner for 9/14/11: The Unwritten #29 Click the image to visit the site and nominate and vote on cover of the week for 9/21.Authors: xaraanRead more http://theouthouseblog.tumblr.com/post/10520832124
---
By xaraan in Blog on September 22, 2011
The 6 Most ridiculous superhero weaknesses (@ Cracked.com)Authors: xaraanRead more http://theouthouseblog.tumblr.com/post/10519851743
---
By xaraan in Blog on September 20, 2011
ourvaluedcustomers: Regarding the WALKING DEAD… Authors: xaraan Read more http://theouthouseblog.tumblr.com/post/10443164453
---
By xaraan in Blog on September 20, 2011
Why should we care about the number of female creators?: Poster Punchy asks for opinions on whether readers should really care about how many female creators are working in the comic book industry: This is kinda/sorta spinning off from my thread about not giving a fuck about Batgirl, as it's about women in comics. But it's different in some ways too.Lately I've noticed that some of the bigger comics news websites have been banging the drum about women in comics and making a big noise about the number of women working as writers and artists for Marvel and DC. Comics Alliance (whose editor is a woman, so she does have some stake in it) has had several features on women in comics, and the perceived sexism of the Big Two. BleedingCool of course paid that annoying Batgirl cosplayer to go to another Con and ask questions about the number of women working at DC to Didio. There was loads of controversy about that 'Womanthology'. The big sites are treating this like it's a big deal.But is it really? I personally don't care about the sex of a comics creator. Dan Didio got a lot of flak online when his response to the Batgirl cosplayer was 'what do these numbers mean to you?' but I think he was right to ask that, what do those numbers mean to the reader? Why does it matter what percentage of creators are women? Surely it only matters what percentage of the creators are good?I've read work from loads of female creators, and I like some of them, and dislike others, I personally think Gail Simone is a bad writer, but it's nothing to do with her gender. I think Kelly-Sue DeConnick kicked ass on the Osborn mini-series, but it's nothing to do with her gender. Becky Cloonan is one of my favourite artists of all time, but it's nothing to do with her gender. I think that for people to demand a certain percentage of creators to be a certain demographic is just ridiculous. How many Marvel and DC writers are black? Nobody cares about that. I only found out Eric Wallace was black like last week. How many are gay? Nobody cares either.Why is the number of women such a big deal to some people? I can understand female fans wanting more representation, but you don't have to be a woman to write good female characters. And why are male fans so angry about it too? And the fact is unavoidable that comics has generally been a majority-male pursuit, and there aren't that many female writers out there. If DC were forced to have certain percentage of writers be women, they'd have to recall hated creators like Devin Grayson and nobody wants that. Of course the idea is to get more female readers into comics, but you don't need women writers to do that, I imagine Bendis' Alias and Spider-Woman can get as many female fans on board as Marjorie Liu's X-23. And which will be better, Bryan Miller's Batgirl or Simone's?In the end, I think this is just another extension of the fact that we as fans are too close to the industry and know too much. Nobody knows what percentage of women work on movies, nobody gave Community or Parks and Recreation extra-praise because they had more female writers than male writers because the industry was bigger and had some space from it's fan-base and so there was less entitlement.So my question to you is, do you care about the number of women creators? Should I care? Am I sexist for not caring? Visit the thread and share your opinions and answers.Authors: xaraanRead more http://theouthouseblog.tumblr.com/post/10443148944
---
By xaraan in Blog on September 20, 2011
deviantart: Lady Two-Face 3 by ~VirtualGirl6654 Authors: xaraanRead more http://theouthouseblog.tumblr.com/post/10443098203
---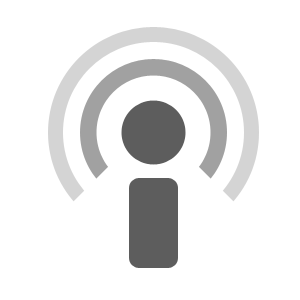 By xaraan in Blog on September 19, 2011
Tune in as the Outhousers talk about the latest batch of comics hitting the shelves: The New 52 comics coming out from DC, The Fear Itself event and launch of new Ultimate Spider-Man from Marvel and tons of other comics talk.  They also talk the release of the Thor DVD, Star Wars Blue-Ray release and more. Launch The Outhouse Pirate Podcast Ep.70 on TalkshoeAuthors: xaraanRead more http://theouthouseblog.tumblr.com/post/10412338385
---
By xaraan in Blog on September 19, 2011
Book Review of Kevin Hearne's "Hexed", Book Two of the Iron Druid ChroniclesAuthors: xaraanRead more http://theouthouseblog.tumblr.com/post/10411547524
---