Jeremy was born in a small mountain village of a strange foreign land called Weystvurginea.  Banishment for liberal views saw him spend years wondering the east coast until he decided to bike to California.  When he saw how long a trip it was, he drove instead.  Now he's living it up in a low humidity climate, sometimes working on his photography and when not, he writes for us covering books (by way of his blog: Reading Realms), gaming, tv, movies, comics, conventions in the SoCal area, and creates a weekly webcomic: A Journey Through Skyrim.  If you look for him offline, start in the L.A. area; online start at: www.jeremyshane.info for his profile and all the social networks he's on... or just follow him on twitter, he seems to be on there a lot: @jeremyshane.
---
By xaraan in Blog on October 2, 2011
Moment of the Week winner for 9/21/11! Wolverine & Cyclops do battle. Click to pick to visit the outhouse and vote in next weeks winner.Authors: xaraanRead more http://theouthouseblog.tumblr.com/post/10953483022
---
By Jeremy Shane in Reviews on October 1, 2011
The new novel Ready Player One from Ernest Cline took Comic-con by storm earlier this year and now we see why...
---
By xaraan in Blog on September 30, 2011
comicbooks: 'The Avengers': Exclusive Photos! Get a look at Chris Evans, Robert Downey Jr., Scarlett Johansson, Jeremy Renner, Chris Hemsworth, and director Joss Whedon on set! Authors: xaraanRead more http://theouthouseblog.tumblr.com/post/10850145495
---
By xaraan in Blog on September 28, 2011
Cover of the Week winner for 9/21/11 !! Click the pic to visit the Outhouse and vote on next week's winner.Authors: xaraanRead more http://theouthouseblog.tumblr.com/post/10771522382
---
By xaraan in Blog on September 28, 2011
Comic of the Week Winner for 9/21/11!! Click the pic to visit the Outhouse and vote on next week's winner.Authors: xaraanRead more http://theouthouseblog.tumblr.com/post/10771481953
---
By xaraan in Blog on September 28, 2011
comicbooks: Jean Grey: Phoenix by Stanley Lau Authors: xaraanRead more http://theouthouseblog.tumblr.com/post/10769702516
---

By xaraan in Blog on September 27, 2011
The Outhouse covers tons of entertainment: comics, books, movies, games, tv and yes: Music.  Here are the latest batch of music reviews that have gone up:   SuperHeavy - 'Superheavy'   Gary Clark Jr. - 'The Bright Lights'   Imelda May - 'Mayhem'   Lana Del Rey - 'Video Games/Blue Jeans'   NEEDTOBREATHE - 'The Reckoning' Authors: xaraanRead more http://theouthouseblog.tumblr.com/post/10741276076
---
By xaraan in Blog on September 27, 2011
LOLAuthors: xaraanRead more http://theouthouseblog.tumblr.com/post/10728322957
---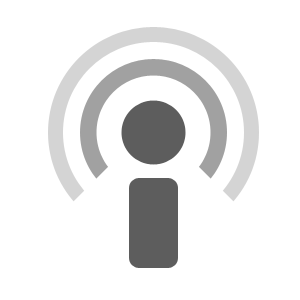 By xaraan in Blog on September 26, 2011
This week the Outhousers talk about TV season premiers and the latest batch of DC's 52 comics to hit the shelves. Launch Outhouse Pirate Podcast Ep 71Authors: xaraanRead more http://theouthouseblog.tumblr.com/post/10695205780
---
By xaraan in Blog on September 26, 2011
The Teen Titans cartoon had two million viewers. Best-case senario, a comic book will have 100,00 readers. Authors: xaraanRead more http://theouthouseblog.tumblr.com/post/10691024156
---