Gregory Anderson-Elysee is a Brooklyn born and based filmmaker (director and editor), playwright, comic book writer, model, and part time actor. He was one of the first writers and interviewers of The Outhouse. He is the writer and creator of the upcoming book Is'nana the Were-Spider. He can be found on Twitter and Facebook.
---
By Greg Anderson-Elysee in Blog on July 7, 2009
From the creator of Juno...
---
By Greg Anderson-Elysee in Columns on June 12, 2009
Do you want to know what rocked last month? Image's Olympus #1! If you haven't picked up the issue, you've done yourself a great disservice. Today we have a 5 page preview of issue 2. Come see what you're missing...
---
By Greg Anderson-Elysee in Columns on June 12, 2009
If a book wasn't in current continuity of the recent times, would you care to read them? My thoughts on this matter...
---
By Greg Anderson-Elysee in Blog on June 11, 2009
WHOA WHOA WHOA!Haha! Bring it on, I'm pumped!
---
By Greg Anderson-Elysee in Archives on June 8, 2009
Reviews of Toy Story: The Mysterious Stranger #1, The Unknown #2, Mr. Stuffins #2, and The Unthinkable#2
---
By Greg Anderson-Elysee in Columns on May 27, 2009
Special Face To Greg exclusives from Image's Olympus' Nathan Edmonson!
---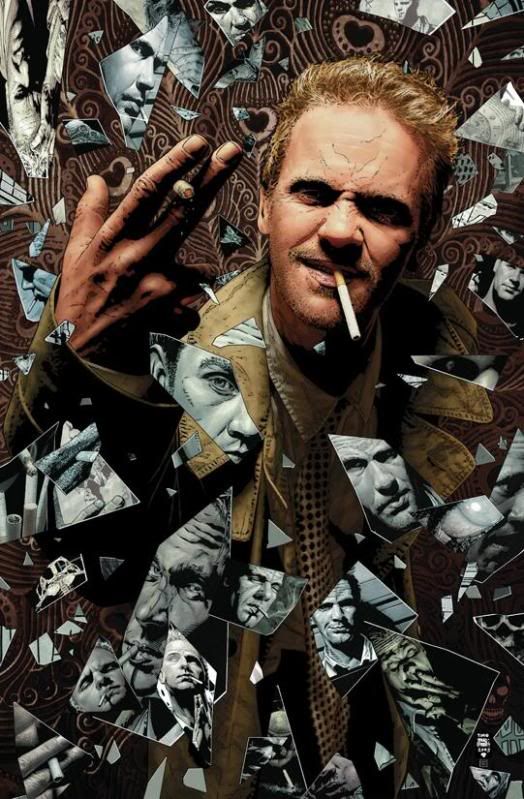 By Greg Anderson-Elysee in Blog on May 22, 2009
It's been announced this past Wednesday, May 20th, that Stevhan Gobble has tragically past away in a car accident in Chicago. Gobble, for 7 years, was the face of wise-cracking bastard, John Constantine, in Vertigo's Hellblazer series as he graced the covers illustrated by brother-in-law Tim Bradstreet from issue # 134 - 215. It's a sad time for his family and Hellblazer fans. My condolences to his family. May Stevhan always be remembered.
---
By Greg Anderson-Elysee in Columns on May 22, 2009
Remembrance of Stevhan Gobble, our ConJob.
---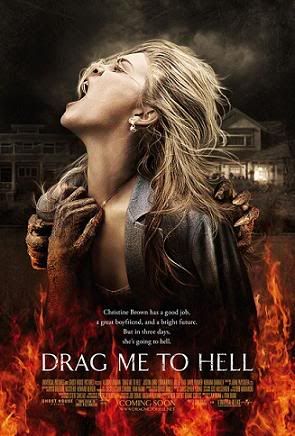 By Greg Anderson-Elysee in Blog on May 22, 2009
Okay, first off let me say that I was not looking forward to this movie. The trailer didn't do much at all to appeal to me and I felt it reminded me so much of the Unborn, a movie I wouldn't recommend unless you were bored with nothing to watch, but only if it was showing on cable. Anyway, as weeks went by I've started seeing a bit of good reviews here and there and I thought, "Eh, it's Sam Raimi. Why not?" Well I just came back from seeing it today with one of my best friends and I must say it was awesome! Don't worry, as sucky as the trailer looks, the movie isn't. It's nowhere near sucky. It's a really good horror movie and a complete great time. Great scary jump scenes and lots of great laugh out loud moments. Sam Raimi has returned to horror and I must say he is in top-form.The story revolves around a young woman named Christine Brown played by Alison Lohman. She's a bank loaner on the verge to being promoted to Assistant Manager. Her one problem is that her boss doesn't believe she can make the "tough decisions" as well as her seedy rival, Stu. In an act to prove herself worthy, she denies a strange old woman, Mrs. Ganush played by Lorna Raver, a third extension on her mortgage. Ganush, desperate to keep her home gets down on her knees and begs Christine. Christine calls security which then leads Ganush to attack Christine. The guards lead Ganush out of the bank. Thinking everything is over, Mrs. Ganush attacks Christine on her way to her car which leads to a new definition of cat fight. The two women really go at it and it's beyond intense. Without the charm of Raimi's film-making, I can't imagine this fight any other way. It was beyond brutal and at the same time filled with good humor. After the fight, Mrs. Ganush curses Christine and vanishes. As the day goes by, Christine starts getting attacked by invisible forces and is getting terrible nightmares. She finds out a demon by the name of the Lamia is after her to take her soul to hell. Now Christine stops at nothing to stop the Lamia from taking her away.Filled with non-stop scares, this movie does not let go. Scares pop out nearly everywhere as Christine starts to go crazy from all the haunting around her and they are pretty much all effective. There does come to a point where some of the scares start to seem pretty cheesy but if you know Sam Raimi from his other films, you can catch the satire in them. Heck, tons of stuff in this movie were damn hilarious. The thing that made this movie so much fun was how much fun it made of itself. Heck, even the demon Lamia had a ball in this film and led to some chuckles. There were also things that seemed rather convenient to move along the plot, but they were used so obviously that if you were a Raimi fan, you'd get the joke of it all, thus not taking everything too seriously once again. This movie is simply a film to have a ridiculous great time watching and it surely doesn't disappoint. The story was solid, humor was on-point, effects were great, and the music and sound effects were beautifully utilized. A huge element of making horror films and scares effective are the use of sound effects and tension rising music, and Christopher Young provides it well. I actually can't wait to pick up the soundtrack some time soon.Also, I do know there are tons of people online complaining how terrible it will be due to being a PG-13 movie. This movie here shows how effective a PG-13 horror movie could be. They do exist and could be done really well. And no worries, either. Although no specific gory moments, there is a scene with a ton of blood that will catch you so off guard, so you PG-13 haters can rest easy.But yes, as I conclude this, I know many folks reading or hoping to see this movie do have one more thing on their mind and that's if our man of steel, Bruce Campbell, makes an appearance. I must say with a frown on my face, "No." But I'm sure he'd like for you all to see this movie and enjoy it. Don't let the weird trailer fool you. Go and enjoy paying the 11 bucks it costs to watch a film now. It's well deserved. Horror is indeed alive and fun and it's name is Drag Me To Hell.
---
By Greg Anderson-Elysee in Blog on May 11, 2009
New Sam Raimi coming out later this month.
---