Gregory Anderson-Elysee is a Brooklyn born and based filmmaker (director and editor), playwright, comic book writer, model, and part time actor. He was one of the first writers and interviewers of The Outhouse. He is the writer and creator of the upcoming book Is'nana the Were-Spider. He can be found on Twitter and Facebook.
---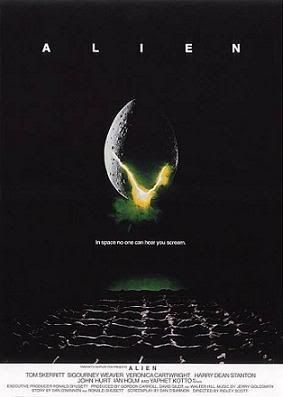 By Greg Anderson-Elysee in Blog on March 2, 2009
So... yeah. I finally saw this movie. I know, I know, where the heck have I been, huh? But better late than never as they say. And man, this was a fun watch. Sigourney Weaver stars as Lt. Ellen Ripley as she battles a terrifying alien life form that stalks and kills the space crew of the Nostromo. At first a slow moving film but when the Alien starts to come into the picture and becomes a big problem, you're hooked. The first part of the film mostly has to do with the workers trying to go back to Earth after having to haul a refinery and twenty million tons of mineral ore until they receive a transmission from a nearby planetoid. While there, they discover strange remains of a giant alien, ribs all exposed. Kane, played by John Hurt, discovers a mysterious egg that hatches. The creature inside it attacks him and paralyzes him while attaching itself onto his face. The crew rush him back into the ship and tries to get the creature off of him to discover the creature's blood is acid as it leaks and drips several floors. The creature eventually detaches itself and dies, Kane soon awakening.Everyone assumes everything is fine and dandy until during a lunch break, Kane's chest bursts open with a small alien popping out in oe of the most memorable scenes in horror. My cousins and baby sister screamed in disgust while I just applauded and laughed. The rest of the film now consists of the crew attempting to track down the alien while it stalks and eliminates each crew member one by one. It's a lot of fun and a very suspenceful film. Nice little scares here and there.The acting and directing were all top notched and helped keep you at the edge of your seat with a smile on your face. I'm looking forward to seeing the sequels, hopefully they're as good as this one was.
---
By Greg Anderson-Elysee in Blog on March 2, 2009
A good buddy of mine is a huge Hack/Slash fan. All he does is praise the book and continues to try to get me to check out the book. At first something about it didn't seem to grab me. Eventually I decided, "Sure, I'll give it a try." What better time than the NYCC this year. I was actually starting to really look forward to the book as the more I started to hear about it, the more intriguing it seemed. And I was looking forward to meet the creator, Tim Seeley. Unfortunately, I wasn't able to find Seeley and all my cash was gone. I actually felt bad and annoyed about it but anywho, once again my friend, Eric, got on me to check it out and wanted me to read #20 and review it.So here's the review, Eric, for you to stop bugging me. ;)Now I pretty much have no knowledge of this book except that it's a horror book that stars a hot female lead who reminds me of Megan Fox, hello hel-lo! Cassie Hack, the lead, goes to a police station for help only to get thrown behind bars after quite some counts against her. In the meantime there's some moments between her supporting cast who includes a deformed man by the name of Vlad, and a girl who's name I can't remember seeing in the issue but basically there's tension between them due to Vlad feeling unimportant now that Cassie seems to have become closer to her, even sexual-wise. There's also a scene with a guy and a demon-y looking creature named Pooch who adds to quite some funniness in the book.The main story then returns to Cassie being transfered to prison. The drivers of the police fan gets killed and Cassie gets knocked out. She awakens, tied up and sees a bunch of naughty things around her that consists of dildos, porn mags, condoms, etc. She also sees a bunch of middle age folks who are dressed in weird costumes ready to stab her. Cassie is able to escape and beat the crap out of the cult members while still cuffed and even has a knife fight with one with her using one of the dildos. That got a good chuckle outta me.So yeah... um... Hack/Slash #20. I was lost and had no idea what was going on or why, but I really really enjoyed it. The writing was enough to keep me interested and the art was very very crisp. The characters seemed to be great also. I would really like to read more and I'm sure my bud, Eric, is happy to hear that. So when I have a good bit of extra cash, Hack/Slash omnibus, here I come.
---
By Greg Anderson-Elysee in Blog on March 2, 2009
Holy nuts!
---
By Greg Anderson-Elysee in Blog on March 10, 2009
Dan McDaid is the amazing artist and co-creator of the new Image hit Jersey Gods. A book about a god who marries a lovely human on Earth. It's a seriously funny comic, written by Glen Brunswick. Now I've been hanging out at their boards for a little while and I go cruising through Dan's art blog. One day I tried getting my drawing itch back and started a sketch of one of their characters, Helius, but soon after gave up. I told Dan about it and he asked me to draw it but I denied. I didn't think I'd do any justice to the character. One night while going through Dan's blog I stumbled upon a very small sketch of my boy, Harvey Two-Face and brought it to his attention. He then told me that he'd draw me a Two-Face sketch if I drew that Helius pic. DAMMIT, DAN!!! But hey, there's NO WAY I'd pass up on a Harvey sketch so yes, he talked me into it. So I did my sketch of Helius and I had a ton of fun drawing it. I had it done for a while before the NYCC this year but wanted to surprise Dan and not tell him I had drew it. When the NYCC came I presented it to him and it was great to see his reaction. He asked me if he could ink it and I said sure. And below, there it is! And it looks amazing! His inking really brought my picture to life, and made it actually look good! Just plain wow, this has surely made my day. WOW, DAN! I'm not even sure I want to call this my own because he did such a beautiful job with this. Goodness gracious!And here is his bad-ass Two-Face. This contributed to the NYCC this year being one of the most awesomest days I've had in my life.
---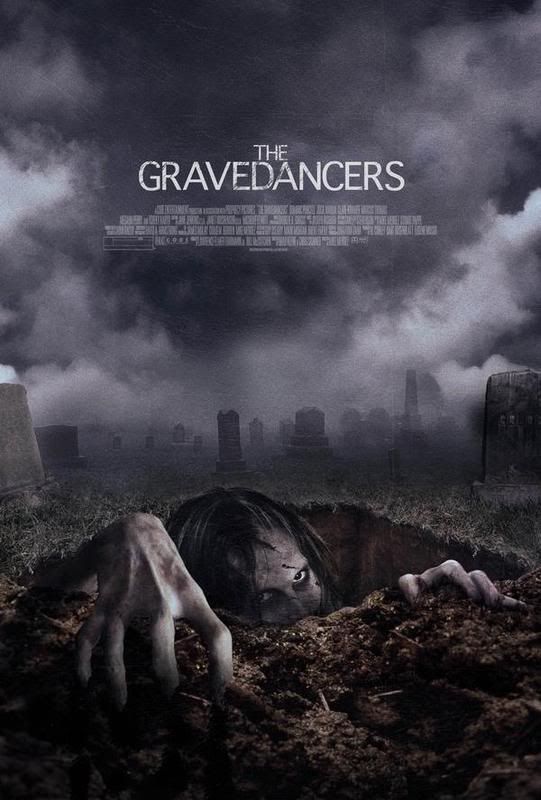 By Greg Anderson-Elysee in Blog on January 26, 2009
I watched this with my godbrother, Rony, a few weeks back but never got to write my review. This was a strange one. A rather strange one. Dominic Purcell stars in this horror movie as a happily married man named Harris who reconnect with two of his older friends, Harris and Kira, after another one from their group passes away. After his wife, Allison, leaves him to be with his friends, one of them being his ex, they go back later in the night to their recently deceased friend's grave and drink to him, remembering old times, etc. Later on, Sid finds a letter in which he reads from. In reality, this letter is a curse which he misinterpretations to be a letter telling them to live life up and dance. So, well... they dance. Of course later on, the three of them start to get haunted by ghosts. Harris is haunted by a creepy looking woman who plays the piano and tries to kill you with an ax, Sid by a little boy who's obsessed with fire, and Kira is haunted by a sadistic man who loved to torture women when he was alive. These ghosts were the graves that the three friends danced on.Although not particularly a great movie, there are in fact some enjoyable bits. The acting was a bit sub-par, characters I didn't feel were developed too well or the actors I just didn't care too much for although I thought Allison, played by Clare Kramer (Glory for the Buffy fans) was the more likable and believable character and Kira, played by Josie Moran, was lovely eye candy. A lot of it being a rather original script. And the make-up for the ghosts really adds to the creepiness and fun of watching. The ghosts always seem to have this extremely creepy smile to them and they just look... aww man. Sick. I read a bit of back ground on this movie and director Mike Mendez mentions how he had a dream where he was haunted by ghosts and they were smiling instead of the typical rage-ful looking monsters. That inspired their look for this movie. And I think it worked well in the movie. It was definitely the best part of the movie and a lot of the scary scenes were damn scary. I wouldn't fully recommend this film, maybe if you had nothing to do and needed to pass the time. Overall, you won't be too bored. Still some pleasing elements in the end.
---
By Greg Anderson-Elysee in Blog on January 27, 2009
There's nothing.There is nothing to be said or thought ofNothing but the burden of stillness.Emotions being emotionlessAnd thoughts sitting by like the unblown sands.There's no real need to try to understandOr any type of drive to walking on forwardOr a light or even darkness to run towards.So what now?A sense to finally be mentally at peace?Headache finally at ceased?A bit of slight R&R for the next few hoursUntil hours are up and it's back to being sour.So for this moment I'll be still.Still with no real need or want to be filled.Cause being alone in silence can be a rewardBut at the same time… a double edged sword…
---
By Greg Anderson-Elysee in Blog on January 28, 2009
STATIC SHOCK: REBIRTH OF THE COOL TPWritten by Dwayne McDuffie and Robert L. Washington IIIArt by John Paul Leon and Steve MitchellCover by John Paul LeonStatic, currently appearing in TEEN TITANS, is back in this new collection of classic stories from his hit Milestone series!When a mutagenic gas accidentally gave him superhuman abilities, Virgil Hawkins was reborn as Static, the electrically powered teen Super Hero. And while Static tries to balance the pressures of his school work, after-school job and family life, he also protects his inner city neighborhood against villains including Holocaust and Commando X. Collecting STATIC #1-4 and STATIC SHOCK!: REBIRTH OF THE COOL #1-4.Advance-solicited; on sale May 27 • 192 pg, FC, $19.99 US
---
By Greg Anderson-Elysee in Blog on January 31, 2009
New Face To Greg! I interviewed two fantastic artists, Yildiray Cinar and Mahmud Asrar. Check it out!http://www.bludblood.com/content/view/707/51/
---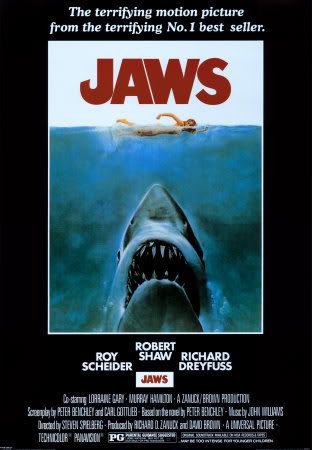 By Greg Anderson-Elysee in Blog on February 8, 2009
Yes, Jaws! Can you believe a few nights ago was the very first time I've seen this movie? And holy nuts was this just beyond awesome. Definitely one of the top horror flicks I've seen and it deserves all the hype it gets since the 30 plus years it's been out. Directed by Stephen Spielberg, this is a movie that just has you on edge and it's damn chilling and creepy. The beginning with the girl on the beach just vanishing into the water was definitely one of the best and creepiest intros to a movie I've seen. Starring late Roy Scheider as police chief Martin Brody, he has to team up with scientist Matt Hooper played by Richard Dreyfuss and shark hunter Quint played by Robert Shaw to protect beach-goers in a town in New England from a killer Great White Shark that spans to 25 feet. There's some complications due to the money hungry town mayor who refuses to shut the beach down due to losing tourists who come to celebrate the 4th of July. The characters are well done throughout the whole movie. You cheer them on and fear for life for them as Jaws just attacks whoever he deems suitable for a snack. And Jaws is terrifying. Definitely one of the scariest movie villains in history and the damn music by John Williams doesn't help alter that belief. Once that music plays, you get tense thinking, "Oh no! Get the f'k out of the water!" And every time I see a shot of the water I get scared. That's fantastic horror for you. And I cannot get into my head how this got a PG rating. Although not too gory except for one specific scene, this movie would be too frightening for kids and I can understand why many people at the time this movie came out refused to go to the beach again after this because I really don't know if I want to step into a beach again. And I love beaches. Damn you, Spielburg! I also have to mention how much I loved that scene of when Brody was dropping meat in the water and Jaws just peers up for a slight second and Brody just jolts up, face stiff and in fear. Amazing scene, one of my all time favorites now. Ha! "We're gonna need a bigger boat."If you have not seen this movie yet, do so asap! It's a horror classic that has been praised continually for years and a few days ago I finally knew why. One of the best films I've seen and one that is generally damn scary.
---
By Greg Anderson-Elysee in Blog on February 16, 2009
Henry Selick, the director of The Nightmare Before Christmas, teams up with book wizard Neil Gaiman to bring us the magical world of Coraline. This stop-motion 3D film will simply blow you away. The simple word "brilliant" comes to when I think back of this movie. Coraline is about an 11 year old girl (voiced by Dakota Fanning) who moves into a new home with her parents who are less than attentive to her. She meets a strange boy by the name of Wybie and a black cat that seems to pop in and out whenever it pleases. She also meets her neighbors, Miss Forcible and Miss Spink, a pair of retired actors with lovely jumpy dogs and maybe dozens of them dead and stuffed on their walls, and Mr. Bobinsky, a blue-skinned acrobat who's also a circus ringmaster of jumping mice. As Coraline gets bored in the new house in which her parents always being busy never helps, jumping mice begin playing around in her room late at night which eventually leads her to discover a door to another world. Another world where her mother is a good cook and is happy to see her and her father is a chipper pianist who has helpful hands coming out of the piano and gardener who makes a garden resemble Coraline. One strange setback: they have buttons for eyes. Yeesh. At first Coraline is skeptical about this world and goes to sleep after being treated with delicious food and wakes up back into her world. Confused but at the same time excited, she later visits the world again and greets her other parents and this magical world with open arms. But previously before, she was warned by many that she is in grave danger. But of course, she isn't going to listen. Where's the fun in that?Now I'll admit the story is a little slow at first. But once the story picks up, holy goodness does it pick up! There comes to a point where Coraline visits the world again where it's time for her to be a part of it. This leads to the happy and chipper Other Mother, voiced delightfully by Teri Hatcher, to bring Coraline her own pair of buttons to sew into her eyes. This is when everything gets flipped out and even more bizarre than it already was, especially when Coraline sees that she can't wake up back in her real world. Now Coraline must battle her Other Mother while trying to find her way out of this world and at the same time release the souls of kids who the Other Mother had trapped previously along with her guide, the black cat voiced by awesome-that-is Keith David. An absolute joyride is this modern Alice in Wonderland and you will have a blast watching this. My little sister was asking me to see it when she first saw the commercial and I was excited myself given that I love "Gaiman films" (still need to finish reading a lot of his books I started and never finished!) and I love stop-motion animation more than straight CGI. There's just something about stop-motion animation that seems a bit more raw and fascinating than straight CGI. And when you see this movie you'll be amazed of just how much stop-motion has advanced to get what we have today for this movie. The visuals were just amazing and enough to keep you hooked. Besides to magical story is wonderful eye-candy. This is a movie for everyone and their grandmother. Heck, even the music was catchy as all heck and kept you happy and joyful while watching. The song the Other Father played Coraline is still stuck in my head after two days and I loved the bouncy music that was played when Coraline visited the other Mr. Bobinsky and his jumping mice. And once again, Hatcher as the Other Mother was superb. For me she definitely stole the show and added to the creepiness of this story. I can definitely see kids being frightened of her but not too scared that they want to leave the theaters. I think it's great that we can have such movies like this with so much heart and magic and still be a horror movie for the whole family. It put a smile on my face when the movie ended and I took off my 3D glasses with my baby sister and she said to me with glee, "Now that was a horror movie!"
---