Gregory Anderson-Elysee is a Brooklyn born and based filmmaker (director and editor), playwright, comic book writer, model, and part time actor. He was one of the first writers and interviewers of The Outhouse. He is the writer and creator of the upcoming book Is'nana the Were-Spider. He can be found on Twitter and Facebook.
---
By Greg Anderson-Elysee in Blog on January 27, 2009
There's nothing.There is nothing to be said or thought ofNothing but the burden of stillness.Emotions being emotionlessAnd thoughts sitting by like the unblown sands.There's no real need to try to understandOr any type of drive to walking on forwardOr a light or even darkness to run towards.So what now?A sense to finally be mentally at peace?Headache finally at ceased?A bit of slight R&R for the next few hoursUntil hours are up and it's back to being sour.So for this moment I'll be still.Still with no real need or want to be filled.Cause being alone in silence can be a rewardBut at the same time… a double edged sword…
---
By Greg Anderson-Elysee in Blog on January 28, 2009
STATIC SHOCK: REBIRTH OF THE COOL TPWritten by Dwayne McDuffie and Robert L. Washington IIIArt by John Paul Leon and Steve MitchellCover by John Paul LeonStatic, currently appearing in TEEN TITANS, is back in this new collection of classic stories from his hit Milestone series!When a mutagenic gas accidentally gave him superhuman abilities, Virgil Hawkins was reborn as Static, the electrically powered teen Super Hero. And while Static tries to balance the pressures of his school work, after-school job and family life, he also protects his inner city neighborhood against villains including Holocaust and Commando X. Collecting STATIC #1-4 and STATIC SHOCK!: REBIRTH OF THE COOL #1-4.Advance-solicited; on sale May 27 • 192 pg, FC, $19.99 US
---
By Greg Anderson-Elysee in Blog on January 31, 2009
New Face To Greg! I interviewed two fantastic artists, Yildiray Cinar and Mahmud Asrar. Check it out!http://www.bludblood.com/content/view/707/51/
---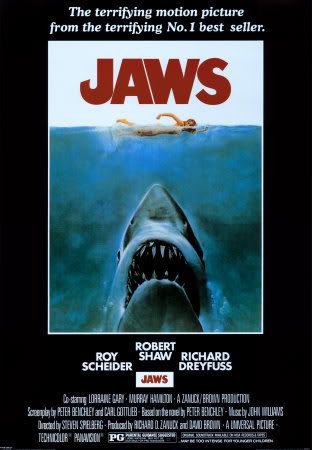 By Greg Anderson-Elysee in Blog on February 8, 2009
Yes, Jaws! Can you believe a few nights ago was the very first time I've seen this movie? And holy nuts was this just beyond awesome. Definitely one of the top horror flicks I've seen and it deserves all the hype it gets since the 30 plus years it's been out. Directed by Stephen Spielberg, this is a movie that just has you on edge and it's damn chilling and creepy. The beginning with the girl on the beach just vanishing into the water was definitely one of the best and creepiest intros to a movie I've seen. Starring late Roy Scheider as police chief Martin Brody, he has to team up with scientist Matt Hooper played by Richard Dreyfuss and shark hunter Quint played by Robert Shaw to protect beach-goers in a town in New England from a killer Great White Shark that spans to 25 feet. There's some complications due to the money hungry town mayor who refuses to shut the beach down due to losing tourists who come to celebrate the 4th of July. The characters are well done throughout the whole movie. You cheer them on and fear for life for them as Jaws just attacks whoever he deems suitable for a snack. And Jaws is terrifying. Definitely one of the scariest movie villains in history and the damn music by John Williams doesn't help alter that belief. Once that music plays, you get tense thinking, "Oh no! Get the f'k out of the water!" And every time I see a shot of the water I get scared. That's fantastic horror for you. And I cannot get into my head how this got a PG rating. Although not too gory except for one specific scene, this movie would be too frightening for kids and I can understand why many people at the time this movie came out refused to go to the beach again after this because I really don't know if I want to step into a beach again. And I love beaches. Damn you, Spielburg! I also have to mention how much I loved that scene of when Brody was dropping meat in the water and Jaws just peers up for a slight second and Brody just jolts up, face stiff and in fear. Amazing scene, one of my all time favorites now. Ha! "We're gonna need a bigger boat."If you have not seen this movie yet, do so asap! It's a horror classic that has been praised continually for years and a few days ago I finally knew why. One of the best films I've seen and one that is generally damn scary.
---
By Greg Anderson-Elysee in Blog on February 16, 2009
Henry Selick, the director of The Nightmare Before Christmas, teams up with book wizard Neil Gaiman to bring us the magical world of Coraline. This stop-motion 3D film will simply blow you away. The simple word "brilliant" comes to when I think back of this movie. Coraline is about an 11 year old girl (voiced by Dakota Fanning) who moves into a new home with her parents who are less than attentive to her. She meets a strange boy by the name of Wybie and a black cat that seems to pop in and out whenever it pleases. She also meets her neighbors, Miss Forcible and Miss Spink, a pair of retired actors with lovely jumpy dogs and maybe dozens of them dead and stuffed on their walls, and Mr. Bobinsky, a blue-skinned acrobat who's also a circus ringmaster of jumping mice. As Coraline gets bored in the new house in which her parents always being busy never helps, jumping mice begin playing around in her room late at night which eventually leads her to discover a door to another world. Another world where her mother is a good cook and is happy to see her and her father is a chipper pianist who has helpful hands coming out of the piano and gardener who makes a garden resemble Coraline. One strange setback: they have buttons for eyes. Yeesh. At first Coraline is skeptical about this world and goes to sleep after being treated with delicious food and wakes up back into her world. Confused but at the same time excited, she later visits the world again and greets her other parents and this magical world with open arms. But previously before, she was warned by many that she is in grave danger. But of course, she isn't going to listen. Where's the fun in that?Now I'll admit the story is a little slow at first. But once the story picks up, holy goodness does it pick up! There comes to a point where Coraline visits the world again where it's time for her to be a part of it. This leads to the happy and chipper Other Mother, voiced delightfully by Teri Hatcher, to bring Coraline her own pair of buttons to sew into her eyes. This is when everything gets flipped out and even more bizarre than it already was, especially when Coraline sees that she can't wake up back in her real world. Now Coraline must battle her Other Mother while trying to find her way out of this world and at the same time release the souls of kids who the Other Mother had trapped previously along with her guide, the black cat voiced by awesome-that-is Keith David. An absolute joyride is this modern Alice in Wonderland and you will have a blast watching this. My little sister was asking me to see it when she first saw the commercial and I was excited myself given that I love "Gaiman films" (still need to finish reading a lot of his books I started and never finished!) and I love stop-motion animation more than straight CGI. There's just something about stop-motion animation that seems a bit more raw and fascinating than straight CGI. And when you see this movie you'll be amazed of just how much stop-motion has advanced to get what we have today for this movie. The visuals were just amazing and enough to keep you hooked. Besides to magical story is wonderful eye-candy. This is a movie for everyone and their grandmother. Heck, even the music was catchy as all heck and kept you happy and joyful while watching. The song the Other Father played Coraline is still stuck in my head after two days and I loved the bouncy music that was played when Coraline visited the other Mr. Bobinsky and his jumping mice. And once again, Hatcher as the Other Mother was superb. For me she definitely stole the show and added to the creepiness of this story. I can definitely see kids being frightened of her but not too scared that they want to leave the theaters. I think it's great that we can have such movies like this with so much heart and magic and still be a horror movie for the whole family. It put a smile on my face when the movie ended and I took off my 3D glasses with my baby sister and she said to me with glee, "Now that was a horror movie!"
---
By Greg Anderson-Elysee in Blog on January 11, 2009
I ask various comic creators about that one significant comic book, series, creator, etc that influenced them to start thinking of becoming creators themselves. Tell me what you think!http://www.bludblood.com/content/view/694/1/
---
By Greg Anderson-Elysee in Blog on January 13, 2009
A band I really got into recently by my dear bud, tokka. I've had their Adore album for a few years but never seen a video from it until maybe a month ago. I freakin' fell in love with their Ava Adore album. Such a beautiful piece of art in my opinion, nice lil' horror nods and imagery.Some nice little tid-bits about the video from wiki:-The video, filmed in one long take, is notable for its use of slow and fast motion while the speed of the camera is apparently static, and the band continues to lipsync to the song in perfect rhythm. The calculations required to work out the speed changes caused massive delays on set, causing the band to nearly call off the entire plan.
---
By Greg Anderson-Elysee in Blog on January 19, 2009
Okay, this movie looks awesome!!
---
By Greg Anderson-Elysee in Blog on January 20, 2009
A link to my recent article where I interview Phil Hester where we discuss his books Golly!, Firebreather, and the Darkness and discuss plenty more. Kool guy, check it out.http://www.bludblood.com/content/view/700/51/
---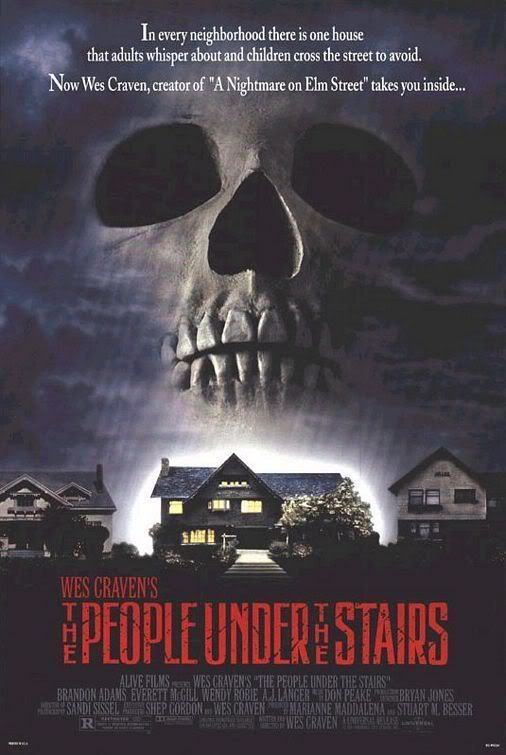 By Greg Anderson-Elysee in Blog on January 5, 2009
Huh. Another Wes Craven movie that I had a great time watching. I guess I should look more into his stuff. I mean, I know he's a horror legend but previously I've only seen the Scream franchise (the first one was the only one I really liked as a kid) and Nightmare on Elm Street which I watched recently and really could get into. But my same god bro, Rony, who introduced me to The Serpent and the Rainbow, presented this one to me and my brother and I had good fun watching it. One thing that really made it a fun was just how original and rather outlandish the characters and ideas were but made it even creepier in a way that you can actually see it happening. The world is a scary world we live in. And the thought that crap like this can happen despite the absurdity is just... wow.But yes, the movie is about a young boy, nicked-named Fool, from the ghettos of his city who finds out that he is being evicted by his money hungry landlords while his mother is sick and bed-ridden of cancer. His older sister is dating a man named Leroy who comes up with an idea to go into the landlords house and steal some money. The problem is that they do not know is that the landlords are crazy and seem to have "children" that they lock up in the basement who are all deformed due to their punishment. Some have gorged eyes, cut off ears, etc. All look like weird pale monsters and are fed pieces of meat from people who pass by. They also have a young daughter who is very pure and innocent but is punished by her "parents" due to their impossible standards of purity. If she speaks, hears, or sees evil, then she is damned to hell. The "parents"/antagonists are damn CRAZY! The father runs around in BDSM gear shooting the walls with his shotgun in hope of killing Roach, a child who runs inbetween the walls, while the mother is as over the top and insane shouting as she holds up a knife yelling, "Go to hell!"So now Fool and Leroy are trapped in this house where it's literally built as if it were a prison. Locks everywhere with traps while being hunted down by a large hungry rottweiler. It's a crazy cat and mouse game that just puts you at the edge of your seat and has you cheering, afraid, and laughing your butt off. This is definitely a movie I would recommend and not have originally watched. So I guess I'm saying don't pass it down. Also, I found out a remake of this may be coming out. I'm not too sure how I feel about that as I feel this movie should be it. A remake would certainly not be able to recapture the weird charm of this entertaining flick. So yes, good fun weird film.
---