Gregory Anderson-Elysee is a Brooklyn born and based filmmaker (director and editor), playwright, comic book writer, model, and part time actor. He was one of the first writers and interviewers of The Outhouse. He is the writer and creator of the upcoming book Is'nana the Were-Spider. He can be found on Twitter and Facebook.
---
By Greg Anderson-Elysee in Blog on January 10, 2011
I was original suggested this movie by my oldest god brother a few months back. Since then, I've been hearing other people from the online community recommending it and giving it rather good feedback. So a few weekends ago, I'm spending time with my older godbrother and one of my brothers and I finally sit down to watch Frozen. I didn't know this was even out in theaters, I assumed it was direct to DVD. But this seem to be a flop in the box office. After watching this, I do sort of wish I saw it in theaters just to hear the audience reactions through out. This move was very tense and director, Adam Green, set out to make a clear horror-thriller and in my opinion did a very fine job. It wasn't excellent but this was by far a very well executed horror film that I would truly recommend.The film follows three friends (two best friends and a girl friend) at a ski resort. They lie their way to pass and go on a sky lift and later on attempt to take advantage of this again only to accidentally get trapped in mid air. Due to mistakes and circumstances, they are left stranded there and the next time the resort will open will be in five days. So there they are hoping for the best as they're stuck in mid-air, freezing cold with no food, water, and no cell phones. This movie could have gotten incredibly boring but it seem near impossible too. The way shit and more shit started to go wrong kept you at the edge of your seat wondering how they'll get out of this mess. A true reason for the intensity of this film was due to the fact that something like this can indeed happen to anyone. It also got pretty exciting when wolves came into the picture, waiting for those humans to make a mistake and take advantage of that fresh white meat! The only really issue I had was that I was coming up with various ways they could have gotten out of quite a few predicaments, and sometimes they'd come up with it a bit too late. There were quite a few dumb decisions in this film that just made me want to face palm and could take away from some enjoyment.The movie could have been better than it was but that doesn't make it any bad of a film. It seems with a lot of horror films now, either they suck or either they have elements to be truly great films with some stuff missing. The acting was decent as such with the character work. Wasn't great but it did a well enough job for you to like the characters. Suspense was well made with some very good practical special effects. One of my favorite parts contains a particular shot of a wolf staring at one of the characters out of nowhere. The sub-plot seem to come out of nowhere yet it still set up right and added to the intensity.Once again, not a perfect film, but truly a good film to watch to pass the time and enjoy.Originally Pubished at: Minds of Greg
---
By Greg Anderson-Elysee in Blog on January 6, 2011
So for my birthday shindig, I gathered some friends and family and headed straight to the theaters for a grand time of Black Swan.Wow... just... wow. I love this movie. I do, I truly truly do. I walked out of the theaters feeling as if this movie was done for me specifically. This is the type of movie that I continually pray for as a fan of horror. And not just horror, psychological horror. A solid and engrossing story? Check. Performance? Check. Great direction? CHECK! From beginning to end I was totally engrossed in the story Darren Aronofsky was presenting of a shy and innocent young ballerina dancer named Nina as she struggled with the pressures of being pushed to play the dual role of the Queen Swan. Now, the overall themes and sub-text may have been done before and is nothing new, but the execution and the telling of the story of this particular character was just so very strong. While you can argue there's ambiguity and things to think about, there's a lot of things spelled out to you through implications and obvious symbolism, but seeing Portman's portrayal of an artist going mad for perfection of her craft while also raising into a state of confidence just refuses to let you go. I truly felt glee watching how well made this film was, especially as a film-maker who feels very dishearten with a lot of the current output of what passes as horror films. Thank you, Aronofsky. You're one of the few who comes out to prove to me that I can still proud call myself a fan of this genre in this day and age. The direction, the cinematography, the fantastic and beautiful sound mixing and the beautiful score! Jeez!If you don't know the premise for this film already, Nina Sayers is a dancer in a NYC ballet company. She's been dancing for quite some time now and although has been known for her dedication and being a fantastic dancer, she doesn't quite have that special spark that truly makes her stand out. When the director of the ballet company decides he's ready for a new production, Nina, much to surprise, gets picked the lead role of the Swan Queen. In playing the Swan Queen, she must both portray the White Swan, innocent and sweet and kind-hearted compared to the Black Swan, the evil twin sister who's conniving and devious and sexual. She fits the role of the White Swan to a perfect T, but she lacks any resemblance of the Black Swan. She's constantly being pushed and a target of insults and sexual harassment by her director, Thomas (played by Vincent Cassel, a growing favorite of mine) while having to deal with her overbearing and protective mother (Barbara Hershey). Of course her life doesn't become any easier when Lily (Mila Kunis) from San Francisco joins the company, a dancer who is impulsive, confident and in other words pretty much is the Black Swan and essentially threatens Nina's chances of being Swan Queen. Nina starts to obsess over being perfect and can't seem to grasp a hold of her reality. Things go crazy and we're not sure if anything is what it seems.I had so many favorite parts and aspects of this film that it really is hard for me to pick one defining part. I actually found it surprising some criticism I've heard of the movie walking out with some friends and family as we all discussed the film. A lot of the discussion I would post here, but I truly don't want to spoil this movie at all. Just go and see it and have a grand time of fine directing.Originally Pubished at: Minds of Greg
---
By Greg Anderson-Elysee in Blog on December 19, 2010
I'm a huge nut for Tim Burton as he's the reason as to why I'm currently a film major and lover. Since I'm so all over the place with a busy schedule then I've ever been, decided to at least do an easy update posting trailers of Burton's horror films. Now, some of these films weren't horror per se, but the man has a knack for incorporating his love for horror and Gothic art in various of his movies, for one getting various actors from the old black and white horror days to appear in his film, legends like Michael Gough to Christopher Lee.One of my absolute favorites was in PeeWee Herman's Big Adventure. Everyone knows this scene, the Large Marge scene. I can't post an embedded version, but here's the link. It's a lot of fan's favorite scene in this movie and I remember how much it scared me as a kid watching this for the first time. http://www.youtube.com/watch?v=uzolCu-QLw0&feature=relatedNext up is the great Beetlejuice, starring Michael Keaton, Geena Davis, Alec Baldwin, and Winona Ryder. A horror comedy which never gets old. A ton of charm and hilarious moments with some fun, zany special effects.Nightmare Before Christmas. A lot of people mistake this as a Burton directed film, but he was the originator of the story and the producer. It still essential counts as a Burton film as it has all his staple and style. This is a movie that also never gets old, especially for the Christmas season. Great music by Danny Elfman. Jack, the Pumpkin King of Halloween, wishes to take over Christmas from Santa Claus. Next to Edward Scissorhands, Jack has always been my favorite of Burton's outsider characters. He's just so damn relate-able.Sleepy Hollow, perhaps Burton's most straight forward horror movie. Adapted from Washington Irving's classic tale about the Headless Horseman, Burton does a fantastic job with Andrew Kevin Walker's script with the help of his number one man, Johnny Depp as Icabod Crane.Corpse Bride. I truly cannot understand the aversion for this movie. I've noticed quite a few people don't like it but I find it to be a truly brilliant and haunting movie. The characters were all very done in a sympathetic way and you can tell Burton had all types of fun with this. I do think a problem people have with this movie is that they can't help but compare this to Nightmare Before Christmas. I had that problem initially when I first saw this movie and was disappointed. But watch it as it's own and I find it to be bliss. A romance horror movie about a shy and timid man who accidentally marries a corpse. Has win written all over it. And it has the awesome track, Remains of the Day. Heck, even my mom loved this movie and she's not into animated films.Remains of the Day! It even has Ray Charles!"Die, die, we all pass away! But don't wear a frown 'cause it's really okay! You might try and hide and you might try and pray, but we all end up the remains of the day!""At last! My arm is complete again!" Sweeney Todd, the Demon Barber of Fleet Street. Love love love love this movie. Love horror, love musicals, and Burton does a beautiful job which I honestly can't help but see this as a bit of a masterpiece. I feel a lot of his previous films have all been practice to make this one movie. Although very critically acclaimed, I do know from non-critics it seems to get a mix reaction, but that's due to them having terrible taste! Depp once again and the great Helena Bonham Carter as Mrs. Lovett.Although not really a horror movie, Edward Scissorhands is my favorite film and incorporates a lot of horror elements, from the gothic atmosphere and setup, a Frankenstein influence plot and imagery, some truly dark moments, and horror scream king Vincent Price!!! The soundtrack from Danny Elfman is also a favorite of mine and always cheers me up whenever I'm in a down mood.Last, I'll post Tim Burton's Vincent, his homage to the great Vincent Price, an actor I truly adore. He's one reason as to why I wouldn't have too much of a problem if I end up getting typecast as a horror actor. Him and Boris Karloff. We need more horror actors of their caliber in status.That'll be all for now. Thanks for checking this out. I think I may do more of these type of posts/updates if I can't churn a review out here and there.Originally Pubished at: Minds of Greg
---
By Greg Anderson-Elysee in Blog on December 12, 2010
One reason as to my busy schedule and not being able to keep this blog as up-to-date and frequent is due to me working insanely on my film thesis, Crossing Fear. Very excited thus far of the product and how it's coming out. Still have a few ways to go before fully finished, sound and animation being the big final touches. Originally Pubished at: Minds of Greg
---
By Greg Anderson-Elysee in Blog on November 30, 2010
Apparently this is a remake of an old made for TV horror flick. But this looks all types of sick! Written by the great Guillermo del Toro and Matthew Robbins, directed by Troy Nixey. Starring Katie Holmes, Guy Pearce, and Bailee Madison.Originally Pubished at: Minds of Greg
---
By Greg Anderson-Elysee in Blog on November 24, 2010
A TON of fun is what this one-shot was. To begin, I am a Hellboy fan, from the movies to the animated series and the comics, although I'm not too well versed on the universe of the character in the funny books. I have two trades and a few issues here and there. I know the essentials of the character and I feel whatever story I read of the universe always leaves me pleased and satisfied. The last one-shot I recall was the issue with the Mexican wrestlers teaming up with our hero to battle some demons. Good fun.This issue once again was no different. Mike Mignola continues to breathe life and horrific enjoyment into the mythos of his character as he scripts a double feature piece, two short Hellboy stories where he encounters two different types of evil. The first being a haunted house that pays it's "resident" coins every time he leaves a poor victim for the house to snake on. The second story being a gift shop employee at a museum who gains the powers to summon assistance of Egyptian Gods and control mummies. These stories are big epic stories with deep meanings. While there are other Hellboy tales of that ilk, this one-shot was a way to just entertain you and make you laugh. The ending of both stories got a good chuckle out of me and you can sense the enjoyment Mignola has for this character all these years.Richard Corben's art just works perfect with these two stories. I'm one of the majority of Hellboy fans who wish Mignola continued on art for his character. No one can beat Mignola when it comes to his Hellboyverse, but he always finds the perfect artists that still captures his spirit on each new story. The art, like typical Corben fashion, is grainy but filled with fluidity. It reminds me a lot of the old school horror movies where the film stock was filled with grain and added to overall texture and mood of the film. This book captures that perfectly. And let's not leave out Dave Stewart on colors, both muted and dull yet seemingly sharp and direct at the same time.And speaking of films, starting and ending each stories with a group of corpses sitting down in an old, deserted movie theater and watching the Hellboy adventures introduced us to just what to expect and it left a wonderful smile on my face and a good chuckle at the end when the corpses clapped at the end of the book. Bravo indeed, Hellboy crew. Another winner in your hands.Also, geekgasm at the poster of Val Lewton's Cat People!!!!Rating 11/10Originally Pubished at: Minds of Greg
---
By Greg Anderson-Elysee in Blog on November 1, 2010
Part 2 of my recent comic column where I ask creators about their favorite horror movies.http://www.theouthousers.com/index.php/features/face-to-greg/11169-lets-ask-3-whats-your-horror-part-2-movies.htmlNathan Edmondson (Image Comics' The Light and Who IsJake Ellis?): THE BIRDS because its execution is flawless and its viewers are left clawing after, but at the mercy of the mystery in the end. THE SHINING because those halls will never lose their dread.Jimmie Robinson (Image Comics' Bomb Queen): This is harder [than books] because, and I'll be honest... I'm pretty desensitized to horror films. Nowadays I search for the most obscure, extreme and surreal horror because it takes a lot to get my motor running. It's not that I need to see the knife going into the eye without cutting away, I also want to see and feel something unique and horrible. Most horror is made for an audience that already knows the rules. Sure, some films have bent those rules but not many have completely broken them and replaced them with a new language of horror.But if I must pick something perhaps the French film, MARTYRS could float my raft off a deserted island. Not just for the violence, but for the deeper meaning found in the twist ending -- which makes an impact after sitting through an hour of torture porn. It's an interesting take on the subject of gore, plus the horror aspects dwell in the extremes that some people justify for *their* cause -- whatever it may be. It also keeps you guessing to the end and that's brilliant.Erik Larsen (Image Comics' Savage Dragon): PLANET TERROR from GRINDHOUSE comes closest.Mahmud Asrar (Marvel Comics' Shadowland: Powerman): I think I'd go for THE RING by Gore Verbinski. Although I watch a lot of horror movies and have many favourites, The Ring was really a movie that terrified me especially came at a time when I gave up on the horror cinema. Great visuals, lots of atmosphere and that said I do enjoy a wide variety of horror films from the likes of ROSEMARY'S BABY to NIGHTMARE ON ELM STREET to ALIEN to THE DESCENT.Hector Casanova (Image Comics' Screamland): It's hard to have a single favorite horror movie, especially for a horror movie fan. So I am breaking it down into subcategories, as the Horror genre really is much too diverse. I am a HUGE fan of certain subgenres of horror, like Creature Features and Magical Realism, whereas I do not care at all for others, like Torture Porn or Slasher flicks... and then there are the ones that could go either way: Vampires, Haunted House, Dark Fantasy, etc.SO, favorite Creature movie: THE HOST (2006) by Joon-ho Bong- A giant walking fish monster that swallows its victims whole only to vomit them up again later back in its den for slower enjoyment? A 10-year-old girl survives regurgitation and tries to escape? There is nothing not-awesome about this movie. Plus, it has the most realistic, freakiest, grossest creature I've seen yet, and just enough slapstick humor to keep you from being completely traumatized. If all creature movies were this good...Tomm Coker (Marvel Comics' Daredevil Noir and Image Comics' Undying Love): THE EXORCIST is the scariest film ever made. William Friedkin approached the subject matter with an almost documentary style, playing the situations as real rather than fantastic, and in doing so grounded the story in a way that was believable and relatable and therefore more frightening.David Hine (DC Comics' Azrael and The Spirit, Image Comics' Bulletproof Coffin, and Radical Comics' Ryder on the Storm): ERASERHEAD because it's the most innovative and disturbing film ever made. The Radiator Lady alone would have made it a classic, or the embryo/baby, the chicken dinner, Jack Nance's hair!Harold Sipe (Image Comics' Screamland and IDW's Garter and Ghouls): My favorite horror movie in forever was THE DEVIL'S BACKBONE. There are such horrifying subtleties in that film. The scene where you first see the ghost still gives me chills to think about.Phil Hester (Image Comics' Firebreather and Top Cow's The Darkness and Boom! Comics' The Anchor): I find NIGHT OF THE LIVING DEAD to be the scariest, mostly for the matter of fact presentation, newscasts, and claustrophobia. For newer stuff, I really dug THE RING, but not the sequels and knock offs. I should also add that my favorite monster movie is AN AMERICAN WEREWOLF IN LONDON. Perfect blend of horror and humor.Alex Grecian (Image Comics' Proof: Endangered) : I'm gonna go ahead and be conventional and say that THE EXORCIST is still the scariest film I've ever seen. I saw it when I was a little kid and it kept me awake for weeks afterward, terrified that I might end up possessed by a demon. (Or worse, visited by a priest in my bedroom.) On the other hand, I also saw the first HALLOWEEN film and Kubrick's THE SHINING when I was a kid and thought they were great. The Shining was amazing fun and Halloween was just the right amount of creepy. Speaking of creepy, there was a scene in SALEM'S LOT with a little boy vampire hovering outside another kid's window that prompted me to keep my curtains closed at night. More recently, THE RING gave me goosebumps. (I know a lot of horror fans make fun of that film, but who isn't scared of little girl ghosts?) And LET THE RIGHT ONE IN was a wonderful movie on nearly every level.Reginald Hudlin (Marvel Comics' Captain America/Black Panther: Flags of our Fathers): Hmmmm, I guess 28 DAYS LATER because it felt really logical and totally terrifying.Shaky Kane (Image Comics' Bulletproof Coffin): When it comes to movies it changes all the time. Although saying that as far as impact goes it would be hard to beat THE HUMAN CENTIPEDE. Its a 'once in a life time' idea, and what a great character Dr Heiter is.Visionary and fucked-up I loved every thing about this movie.Originally Pubished at: Minds of Greg
---
By Greg Anderson-Elysee in Columns on November 1, 2010
Continuing from Part 1 of Let's Ask #3 on this fine Halloween day, Greg asks creators about their favorite horror movies.
---
By Greg Dae in Columns on November 1, 2010
On this fine Halloween day, Greg asks creators about their favorite horror books.
---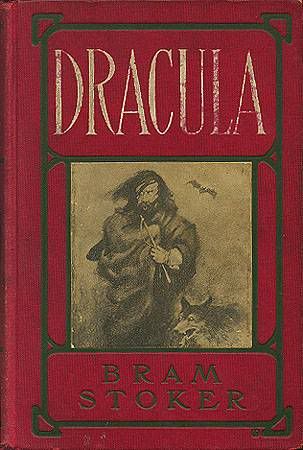 By Greg Anderson-Elysee in Blog on October 31, 2010
On my recent Face To Greg, I ask various comic creators what their favorite horror books are.http://www.theouthousers.com/index.php/features/face-to-greg/11167-lets-ask-3-whats-your-horror-part-1-books.html/Hector Casanova (Image Comics' Screamland): IT by Stephen King. At over 1000 pages, it's a fatty, but it's totally worth it. Pure King at the top of his game. It's got everything: mysterious deaths, ineffable monsters, killer clowns, alien invasions, domestic violence, even kids having sex... but most convincing, and scariest of all, is how well King can capture what it's like to be a 12 yr old misfit, terrified and terrorized by your peers and the world around you.Jimmie Robinson (Shadowland Comics' Bomb Queen): Stephen King's NIGHT SHIFT. I like short stories and King did well with this book back in the day. It's also one of the most movie-optioned books in history. So many films were based out of this book that I think he set a record. In particular, Children of the Corn was especially well done. Granted the film version(s) is akin to a made-for-Syfy-Channel-movie, but the original story was solid. King is good at conflict creation. The ultimate "what if...?" writer. His high-concept stories (which Hollywood loves) have always held a place in my reader's heart. He also has a large body of work to dwell on and often you can find some connective tissue between books, and I appreciate that. However, he's not the only star in the horror sky, but since the question aims at a single work then I'll let it stand where it is.Nathan Edmundson (Image Comics' The Light and Who Is Jake Ellis?): My favorite horror book is THE OATH by Frank Peretti. That, or IT [by Stephen King]. THE OATH is hardly a "horror" book, but I read it when I was about 5 and it scared me pretty good. IT seeps into you, and few other books have had me looking out the window like that one--and reaching for the book in the dark, too. For more shock horror, I think I could qualify BLOOD MERIDIAN.Erik Larsen (Image Comics' Savage Dragon): Seriously--the closest I come is THE WALKING DEAD and it's more of a survival story than a horror one.Mahmud Asrar (Marvel Comics' Shadowland: Powerman): This is a difficult one but when it comes to novels I lean towards the classics. Stuff with a Gothic setting and an ominous atmosphere really grab me. I'll have to go for BRAM STOKER'S DRACULA.Harold Sipe (Image Comics' Screamland and IDW's Garter and Ghouls): My favorite horror book of recent memory has been Joe Hill's HEART-SHAPED BOX. There is a really chilling scene pretty early on in which the main character has to walk past a ghost sitting in his hallway. No gore. No screaming and carrying on. The horror came from all the description and subtlety of the scene, this seems to me where Hill really excels. I am really enjoying 20TH CENTURY GHOSTS by Hill as well.David Hine (DC Comics' Azrael and The Spirit, Image Comics' Bulletproof Coffin, and Radical Comics' Ryder on the Storm): JAPANESE TALES OF MYSTERY AND IMAGINATION by Edogawa Rampo. The Japanese author took his name from the Japanese pronunciation of Edgar Allan Poe and he set out to outdo the master. Three of the stories in this volume would be in my all-time top ten: "The Human Chair", "The Hell of Mirrors" and "The Caterpillar." Here's the basic plot of "The Human Chair": A guy falls in love with an unattainable woman, so he constructs a chair that he can crawl into and stay there in a seated position. His arms are in the arms of the chair, his upper torso in the back of the chair and so on. Then he has the chair (and himself) delivered to her. Whenever she sits on the chair, she's sitting on him. He basically lives in there, only sneaking out at night to eat. Now that is scary...Reginald Hudlin (Marvel Comics' Captain America/Black Panther: Flags of Our Fathers): I've never read a true horror novel. In comics, CROSSED is the scariest thing ever. WALKING DEAD is brilliantly written and drawn. Alan Moore's NECROMINCON is pretty damn good so far.Tomm Coker (Marvel Comics' Daredevil Noir and Image Comics' Undying Love): DRACULA is where it all began. Horror in an extended novel form with all the mood, scares and beast we've come to expect from monsters and ghouls. Stoker invented the structure and created a great love story that scared my socks off as a kid.Alex Grecian (Image Comics' Proof): The most disturbing novels I've ever read are probably LORD OF THE FLIES and THE ROAD, but they probably don't qualify as horror, so I'm gonna nominate Stephen King's THE SHINING as scariest ever. It's the only thing I've ever read that scared me so badly I had to stop reading and actually hide the book. I threw it as far back under my bed as it would go and never finished reading it. If you're curious, the chapter that did it for me was the one with the ghost lady in the bathtub. Yikes!Originally Pubished at: Minds of Greg
---