Gregory Anderson-Elysee is a Brooklyn born and based filmmaker (director and editor), playwright, comic book writer, model, and part time actor. He was one of the first writers and interviewers of The Outhouse. He is the writer and creator of the upcoming book Is'nana the Were-Spider. He can be found on Twitter and Facebook.
---
By Greg Anderson-Elysee in Columns on November 1, 2010
Continuing from Part 1 of Let's Ask #3 on this fine Halloween day, Greg asks creators about their favorite horror movies.
---
By Greg Dae in Columns on November 1, 2010
On this fine Halloween day, Greg asks creators about their favorite horror books.
---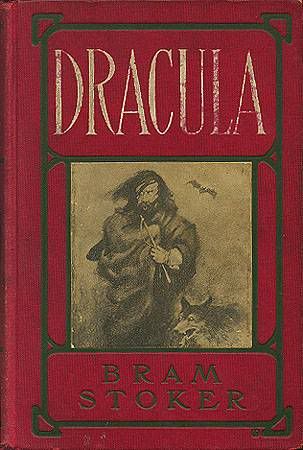 By Greg Anderson-Elysee in Blog on October 31, 2010
On my recent Face To Greg, I ask various comic creators what their favorite horror books are.http://www.theouthousers.com/index.php/features/face-to-greg/11167-lets-ask-3-whats-your-horror-part-1-books.html/Hector Casanova (Image Comics' Screamland): IT by Stephen King. At over 1000 pages, it's a fatty, but it's totally worth it. Pure King at the top of his game. It's got everything: mysterious deaths, ineffable monsters, killer clowns, alien invasions, domestic violence, even kids having sex... but most convincing, and scariest of all, is how well King can capture what it's like to be a 12 yr old misfit, terrified and terrorized by your peers and the world around you.Jimmie Robinson (Shadowland Comics' Bomb Queen): Stephen King's NIGHT SHIFT. I like short stories and King did well with this book back in the day. It's also one of the most movie-optioned books in history. So many films were based out of this book that I think he set a record. In particular, Children of the Corn was especially well done. Granted the film version(s) is akin to a made-for-Syfy-Channel-movie, but the original story was solid. King is good at conflict creation. The ultimate "what if...?" writer. His high-concept stories (which Hollywood loves) have always held a place in my reader's heart. He also has a large body of work to dwell on and often you can find some connective tissue between books, and I appreciate that. However, he's not the only star in the horror sky, but since the question aims at a single work then I'll let it stand where it is.Nathan Edmundson (Image Comics' The Light and Who Is Jake Ellis?): My favorite horror book is THE OATH by Frank Peretti. That, or IT [by Stephen King]. THE OATH is hardly a "horror" book, but I read it when I was about 5 and it scared me pretty good. IT seeps into you, and few other books have had me looking out the window like that one--and reaching for the book in the dark, too. For more shock horror, I think I could qualify BLOOD MERIDIAN.Erik Larsen (Image Comics' Savage Dragon): Seriously--the closest I come is THE WALKING DEAD and it's more of a survival story than a horror one.Mahmud Asrar (Marvel Comics' Shadowland: Powerman): This is a difficult one but when it comes to novels I lean towards the classics. Stuff with a Gothic setting and an ominous atmosphere really grab me. I'll have to go for BRAM STOKER'S DRACULA.Harold Sipe (Image Comics' Screamland and IDW's Garter and Ghouls): My favorite horror book of recent memory has been Joe Hill's HEART-SHAPED BOX. There is a really chilling scene pretty early on in which the main character has to walk past a ghost sitting in his hallway. No gore. No screaming and carrying on. The horror came from all the description and subtlety of the scene, this seems to me where Hill really excels. I am really enjoying 20TH CENTURY GHOSTS by Hill as well.David Hine (DC Comics' Azrael and The Spirit, Image Comics' Bulletproof Coffin, and Radical Comics' Ryder on the Storm): JAPANESE TALES OF MYSTERY AND IMAGINATION by Edogawa Rampo. The Japanese author took his name from the Japanese pronunciation of Edgar Allan Poe and he set out to outdo the master. Three of the stories in this volume would be in my all-time top ten: "The Human Chair", "The Hell of Mirrors" and "The Caterpillar." Here's the basic plot of "The Human Chair": A guy falls in love with an unattainable woman, so he constructs a chair that he can crawl into and stay there in a seated position. His arms are in the arms of the chair, his upper torso in the back of the chair and so on. Then he has the chair (and himself) delivered to her. Whenever she sits on the chair, she's sitting on him. He basically lives in there, only sneaking out at night to eat. Now that is scary...Reginald Hudlin (Marvel Comics' Captain America/Black Panther: Flags of Our Fathers): I've never read a true horror novel. In comics, CROSSED is the scariest thing ever. WALKING DEAD is brilliantly written and drawn. Alan Moore's NECROMINCON is pretty damn good so far.Tomm Coker (Marvel Comics' Daredevil Noir and Image Comics' Undying Love): DRACULA is where it all began. Horror in an extended novel form with all the mood, scares and beast we've come to expect from monsters and ghouls. Stoker invented the structure and created a great love story that scared my socks off as a kid.Alex Grecian (Image Comics' Proof): The most disturbing novels I've ever read are probably LORD OF THE FLIES and THE ROAD, but they probably don't qualify as horror, so I'm gonna nominate Stephen King's THE SHINING as scariest ever. It's the only thing I've ever read that scared me so badly I had to stop reading and actually hide the book. I threw it as far back under my bed as it would go and never finished reading it. If you're curious, the chapter that did it for me was the one with the ghost lady in the bathtub. Yikes!Originally Pubished at: Minds of Greg
---
By Greg Anderson-Elysee in Blog on October 16, 2010
Mike Carey is a master. I wanted to get that out of the way first and foremost. I've been into Carey's writing since his churn in Vertigo's Hellblazer, chronicling an era of everyone's favorite John Constantine and then followed Carey for a whole on X-Men and been enjoying the hell out of The Unwritten (until my shop suddenly stopped ordering the damn book!). I finally finished his first novel The Devil You Know and once again… master!In Devil You Know, we're introduced to a freelance exorcist by the name of Felix Castor, a cheeky, rigid, and sarcastic English man who reluctantly takes up a job to exorcise a ghost haunting an old museum. Castor tries to figure out the mysterious background of this strange ghost and her connection to the museum. As his "research" goes on, more mystery gets introduced. What if this ghost isn't haunting just to be a demonic nuisance, but she's actually currently a victim of a continuing scheme? Filled with intrigue into an occult underworld and a humorous perspective from the protagonist, The Devil You Know is an enriching and engrossing page turner as we're introduced to dark corners filled with ghosts, loup-garous, a beautiful and deadly succubus, a rival exorcist, and last but not least a powerfully scary gang boss and pimp. Carey does a fantastic job in building this world surrounding Castor and actually making us care for him, his supporting cast, and horrific truths as they unravel through each and every chapter.It also didn't hurt that Carey found a way of incorporating a loup-garou into the story, an animal/ghost/demonic shape-shifter who I'm accustomed to always hearing about through Haitian folklore. Be sure to read this book at night for a really filling and thrilling feel. It is a truly fantastic and great horror book for your collection. I can't wait to read the sequel!Originally Pubished at: Minds of Greg
---
By Greg Anderson-Elysee in Blog on October 3, 2010
Let me start off by saying that although Steve Niles is dubbed as a modern master of horror, as a writer he doesn't do much for me. I've read his 30 Days of Night and while I was initially in love with it, I couldn't say it stayed brilliant with me through another reading. I've tried some of his other works and have always felt a tad underwhelmed. The one project of his I did like a lot was his short-lived Simon Dark book for DC Comics which I ended up dropping due to financial reasons, but sadly the fact that the book was heavily decompressed didn't make it a hard decision. I don't want to bash the guy. I love his enthusiasm for the horror genre and you can see his love and devotion for it. Heck, I've met the guy once and thought he was mega cool peoples. But I always feel as if a lot is missing in his work and I can never put my finger on it. I love his ideas, but execution can be a lot better.And once again I feel the same for his Radical book, City of Dust. City of Dust me meet a cop in the future by the name of Philip Khrome who turned his father in when he was a child after hearing a fantasy story from him. So yes, we're in one of those futures where fantasy, literature, religion, imagination are all banned and illegal. Even porn!!! While we are introduced to the main character, he gets caught up in a weird murder mystery strangely connecting to monsters- monsters that are so far resembling monsters of old tales – Tales of Dracula, werewolves, etc. Things get a tad difficult when Philip kills a criminal for praying and later he discovers a children's book and starts reading through it. Oh boy!Now, premise is cool and grabbing. Sure, it's a retread of Fahrenheit 451, but its still a rather good premise in this day and age when kids, even many adults, aren't even reading anymore (it tragically pained me when my little sister and cousin told me they've NEVER heard of Anansi the Spider!!). Niles does a pretty good job with the characters, my favorite parts being the scenes with the protagonist and his love interest, a prostitute. Niles also does a good job blending sci-fi with horror monsters with a mix of crime noir. The art is moody and works well with the atmosphere and world we're introduced to. No complaints with the art, Radical tends to always do well with that. But like all Niles books, I'm left unsatisfied. I still feel there's something missing. Extra beats that could have really helped it be great. For one, I felt the villains were a bit too weak in comparison to the protagonist. Not weak as in threat, but weak in execution. While they're wrecking havoc since the beginning of the book, they still don't seem to give an alarming presence. They seem to come out of nowhere, cause trouble, and move on. There's a revelation of how they come to be, but it gets presented in a seemingly nonchalant way where you just want to see this end.If you're into monsters and a good blending of genres, check this book out for yourself. There's enough grit and gore for these type of horror lovers. Also keep in mind that I started off explaining the relationship between me and Niles' writing, so if you're a fan of his, maybe this'll be up your alley. Beyond that, I can't say I fully recommend this.Originally Pubished at: Minds of Greg
---
By Greg Anderson in Columns on October 3, 2010
Face To Greg reviews Radical Comics' City of Dust in time for 31 Days of Halloween - A Tribute to Genetic Freak!
---
By Greg Anderson-Elysee in Blog on June 1, 2010
I am officially obsessed with this trailer and anticipating this movie's arrival! Next to Inception, this may be my most anticipated.The first trailer that was released a lil' while back...
---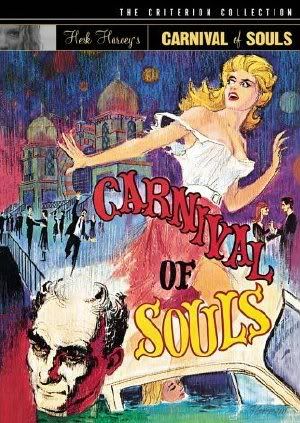 By Greg Anderson-Elysee in Blog on May 31, 2010
I love this movie. I really really do. And I really appreciate it the more I see it and the more I think about it. I remember thinking this movie was just bizarre when I saw it the first time but the more I thought about it, the more I loved it. Carnival of Souls, directed by Herk Harvey in 1963, is a horror cult classic. It is a very low budget film, being filmed with the budget of $33,000 and without much use of special effects, it's really the atmosphere and the use of mood that really helps this film pop.The film follows a young woman named Mary Henry (Candace Hilligross). She mysteriously survived a car accident in which her friends all died when their car sunk in a river after a drag race. We get an indication that Mary has changed since the accident as she decides to leave town and become an organist for a church at Salk Lake City. It is through her travels that we start to see her dilemma: she starts seeing a creepy looking man staring at her. As the movie goes on, Mary finds herself going crazy when whatever turn she makes, this spooky looking man just keeps popping out and walking towards her. It also gets even stranger when Mary starts walking around and tries to interact with people but instead is ignored, people around her being unable to see or hear her.There isn't too much to say about the plot. It is a relatively simple story but Harvey, who also plays the spooky spectre dude, does a great job in building tension and using simplicity to actually get you uneasy. There's some wonderful scenes throughout the movie of the Man just looking at Mary, just standing simply next to her with a small smile on his face that is so effectively creepy that you just can't help but enjoy this film. The music also helps too. Now there are some errors in this film, that mostly being sound errors. There are times when Mary's fingers on the key boards of the piano doesn't match the music playing nor when she's running does the sound of the clicking heels match, but those small little ticks adds some weird charm to this already weird film. Man, do I love these creepy old black and white horror movies. I watch films like this and just get inspired.
---
By Greg Anderson-Elysee in Columns on May 26, 2010
On the return of Face To Greg, I interview writer of Marvel's FrankenCastle, Doctor Voodoo, and Radical's The Last Days of American Crime and discussing writing his set of bad-ass heroes.
---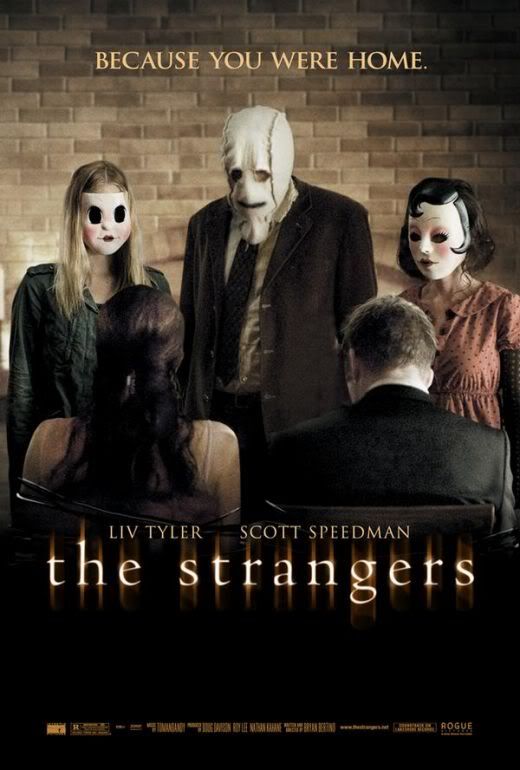 By Greg Anderson-Elysee in Blog on May 17, 2010
This film being Bryan Bertino's first theatrical directorial prosper shows a ton of promise within the horror realm. The movie stars Liv Tyler and Scott Speedman (glad to see he's still getting some work) as a couple dealing with their relationship after James (Speedman) proposes to Kristen (Tyler) but sadly gets a rejection. The two drive off to their summer home where it is awkward between them. When things finally start to look a bit better for the two, there's a knock on the door. "Is Tamara home?" asks a young woman at the door. After being sent on her way, James' character decides to take a drive in order to clear his mind while Kristen's character stays at the house... but she's not alone. "Is Tamara home?" girl shows up again and is then followed by a creepy man wearing a mask quietly stalking Kristen in the house. There are little subtle moments that add to the creepiness of this wonderful scene. Before James left, Kristen mentions that she was out of cigarettes, no cigarette in sight for her to smoke. After James leaves, Kristen is noticeably tense and picks up a cigarette not realizing it wasn't there before, adding a slight bit of uneasiness watching. Things also start to be revealed to have been misplaced and you see that creepy man standing somewhere in the background, still like a statue. Yeesh. Definitely my favorite scene in this whole film. When Kristen starts to realize something is wrong, she calls James back home and soon after starts to get terrorized by three different strangers, all making it seem pretty clear they're out to kill her. When James finally returns, he's added into the danger when he finds his car smashed in, and phone missing, leaving the couple vulnerable.The performances of the lead cast I felt were very strong and really added a lot to the overall film. Bertino also has a wonderful idea on how to build up tension and creepiness extremely well, a craft that seems to be missing in a lot of horror these days. Bertino adds just a right bit of pace, music, sound effects, and jump scares that's easy to get someone uneasy. Despite everything that's going for it, the film falls flat. The story could be a lot better and although you're finding yourself tense and hoping the couple make it out in the end, you're left wondering to yourself, "What's the point of all this? Why am I watching this?" While the pace of specific scenes are superbly used, the overall pacing of the story seems very off and is a bit discouraging. It makes me think about how much I enjoyed Vacancy over this film.Overall, if you're interested in seeing specific tense rising scenes, Bertino's clearly shows he understands the craft. You can check it out for that. If you're looking forward to see a solid story, something that will shock and get into your head, I wouldn't recommend this. I will say, though, this film does a lot better job in actually scaring you than the recent Saw and Hostel films. While you can see this film as a slasher film and there is some gore, its the uneasiness that works well and places itself in a higher position that the torture-porn films with almost to no substance.
---