Scott Pilgrim's Bryan Lee O'Malley has designed a new poster for the Avengers Arena ripoff film, Battle Royale.
---
Source: Ain't It Cool News
Well, you knew it was coming. The Marvel Comics series Avengers Arena has proven massively popular, mostly among hysterical whiners on Tumblr. So popular, in fact, that the nation of Japan has stolen the idea, and applied it to their rebelious teenage population.
Well, you can't fool us, Japan. We know this "Battle Royale" documentary is nothing more than a lifted reworking of Dennis Hopeless and Kev Walker's masterpiece. You bringing in Bryan Lee O'Malley, of Scott Pilgrim fame, to draw purty pictures of it isn't going to make this any less obvious!
The Lord of the Monkeys called the Japanese Embassy (I think it was the Embassy. It might have been the Kobe Steakhouse. The Lord of the Monkeys had a couple of sakes.) to inquire about this unwarrented literary aggression. The Japanese Ambassador who may or may not have been the line cook at Kobe promised that he would get to the bottom of the situation. When the Lord of the Monkeys pressed him on what specific actions he planned to take, he demured, however, offering only "Hai."
Hai as in yes, Mr Ambassador? Or hai as in "I heard what you said, but I'm not gonna do a goddamn thing about it?" That's right, Mr. Ambassador. Gaijin catching on.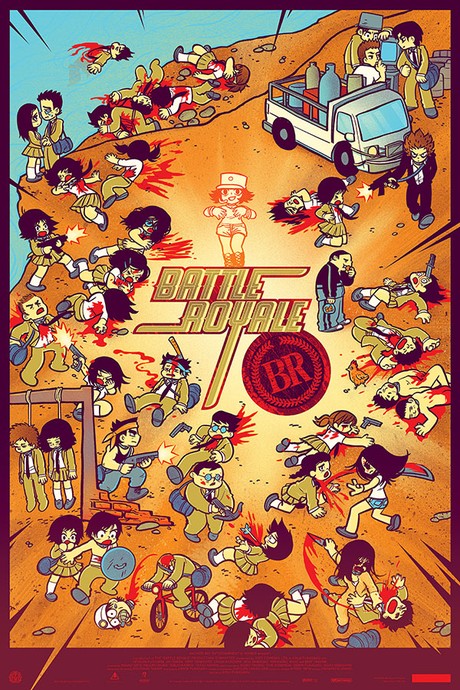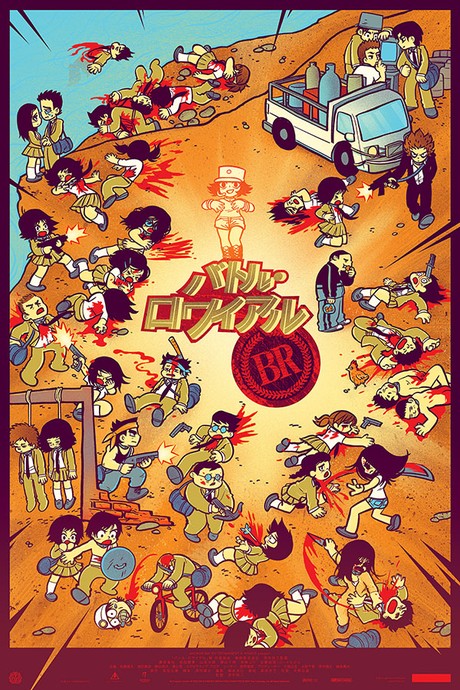 ---
Enjoy this article? Consider supporting The Outhouse, a fan-run site, on Patreon. Click here for more info.
Comment without an Outhouse Account using Facebook
We get it. You don't feel like signing up for an Outhouse account, even though it's FREE and EASY! That's okay. You can comment with your Facebook account below and we'll take care of adding it to the stream above. But you really should consider getting a full Outhouse account, which will allow you to quote posts, choose an avatar and sig, and comment on our forums too. If that sounds good to you, sign up for an Outhouse account by
clicking here.
Note: while you are welcome to speak your mind freely on any topic, we do ask that you keep discussion civil between each other. Nasty personal attacks against other commenters is strongly discouraged. Thanks!
About the Author - Robert Morris
---
Robert Morris has never met a monkey he didn't want to shake hands with.
More articles from Robert Morris