Gregory Anderson-Elysee is a Brooklyn born and based filmmaker (director and editor), playwright, comic book writer, model, and part time actor. He was one of the first writers and interviewers of The Outhouse. He is the writer and creator of the upcoming book Is'nana the Were-Spider. He can be found on Twitter and Facebook.
---
By Greg Anderson-Elysee in Blog on January 8, 2009
I've only seen this trailer today (movie comes out next week) but been seeing the posters on numerous occasions on walls, subways, etc. Someone on a message board was talking about it and how excited he was so I decided to check out the trailer. Looks alright, could be good fun. How often do you go to see a 3D Horror flick? I guess I'll check it out. Plus, it has awesome Jensen Ackles from Supernatural in it!
---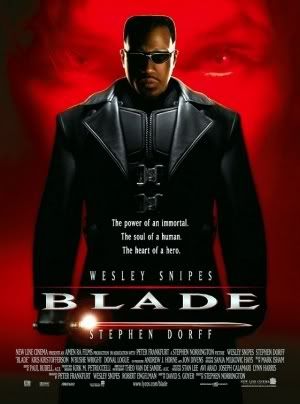 By Greg Anderson-Elysee in Blog on January 9, 2009
One of my all time favorite comic book characters, the bad-ass Blade. If I was given the chance to write any book for Marvel, it'd most likely be Blade. There's just something about him. A bad-ass half-vampire who can dish out some sick martial arts moves to take out those creepy crawlies that stalk in the shadows. His head is focused on one thing: killing the vamps. And on top of that, he has their thirsts. He can easily slip and become one of them, but with enough self-control and a focused hatred against that kind, he instead works to protect the world from them. And the guy's a riot also. "Motherf'ker, are you outta your damn mind?!" Ha! I still crack up every time I hear that line delivered by Wesley Snipes when he's shot at by cops in a hospital.In my last entry, I wrote a review about "The Unborn." The writer/director of that movie is the writer of the Blade movies. And like I mentioned in that previous entry, when other directors seem to have his script, they do a wonderful job in crafting it into the big screen. Directed by Stephen Norrington, we are transferred into a dark world where vampires exist, living in the underworld in their own sacred hierarchy where they have connections everywhere that include nightclubs, politics, and the police. Then enters Blade. A hard-hitting half-man/half vampire who hunts the vampires along with his mentor and closes thing to a father-figure, Whistler, played by Kris Kristofferson. We are also introduced to Karen Jensen, a hematologist who gets bitten by a vampired named Quinn who was burned earlier by Blade. Karen, played bad-assly by sexy N'Bushe Wright, is our every-woman who brings us into this crazy world that is just below the surface if we just open up our minds. Karen gets directly involved in the essential plot as she begins to help Blade with a strong serum to suppress his thirst for blood and she also creates nice batches of serums that explodes suck-heads and even cures herself from vamperism. Sheesh. And she was a tough lil' cookie who was able to stand with Blade in battle and interrogations.So yes, we got the heroes down and a brief mention of Quinn, the main villain's second in command. We are also introduced to Deacon Frost, played by Stephen Dorff, who sees humans as simply cattle, food to vampires. He speaks against the elder vampires who plan out all the rules and who disregard him for what they see as "stupidity" as Frost presents his ideas to bring forth La Magra, an ancient vampire god. With the rise of the vampire god, vampires will be back on top and the humans will all be food. But there's one problem. Blade. Yep, Blade is the Boogeyman! And he's coming to get you! Heh, sorry, got over excited there. But yes, the rivalry between Deacon and Blade is actually a lot of fun to watch. Everyone in this movie is a lot of fun to watch. While you're awed due to the fights and effects, you're laughing and smiling due to how much the characters stand out. It generally is a fun action film to watch and you don't need to be dumb to enjoy it. Snipes is Blade in this movie and I don't think Blade wouldn't have been as much of a success without Snipes there playing him, producing the film, and choreography of the fights. Also, this was the film that got Marvel to notice that they could make more movies like this hence us soon getting X-Men and Spider-Man after wards. This movie also appeals to many. If you like a good solid plot, you can get into this. If you like horror, you can get into it. Heck, martial arts, all out action, bullet time, whatever it is. Just go and pick this movie up and see why I love this character so much. You most likely will not regret it. And c'mon. Who doesn't love that blood bath scene at the beginning?
---
By Greg Anderson-Elysee in Blog on January 3, 2009
Man oh man! Where the heck have I been to have never heard of this movie until last night? For a little while now I've had a bit of an interest in learning some stuff on Haitian folk lore. I feel that there are many types of stories that can be seen as pretty darn scary back in my parent's homeland and I'm always interested to hear a story from the country. So when my god brother told me about this movie, it taking place in Haiti, I was automatically intrigued. My brother, Berto, and I watched the movie and just had an absolute blast. You should have seen the way we were freaking out at a lot of the scenes, mostly because it seems to hit close to home with us. Let me tell you that Haitians are some of the most superstitious folks you'll ever meet and a lot of things about the supernatural is driven into our minds since being very young. Heck, I lived there for a short while too. So a lot of the things in the movie scared some bit of craps out of me watching, not in jump out of my seat thing, but more of a mentally fear thing. And I loved every moment of it.Bill Pullman plays a doctor who goes to Haiti to find the reasons why a once buried man is now walking around again. Of course, he's a man of science but he also gets haunted by these strange and extremely freaky dreams and we are introduced to the villain of the story played by Zakes Mokae And let me say that I do not understand why this guy isn't in a top villains list. This guy played no games whatsoever and was damn terrifying as he led his group of Ton Ton Machutes, a special police force in Haiti who are known for being quite... well...unlikable. As the movie goes on, we are pulled into the world of voodoo and zombies. And the movie just gets freakier and freakier. I can definitely see this movie scary folks from even visiting the country. So much twists and turns, enough to keep you at the edge of your seat and frightened for the main character and his love interest. And that torture scene. Oh man! When they strapped Pullman's character on the torture seat, I said to my brother, "Oh no! Haitians DO NOT PLAY when it comes to torture." And man, was I right. Sheesh. Another thing I loved about this movie was it being shot on location and hearing the Haitian language being spoken throughout. Everything seemed very authentic and helped with the creepiness. Fantastic movie that I fully recommend for horror fans. Below is a trailer.
---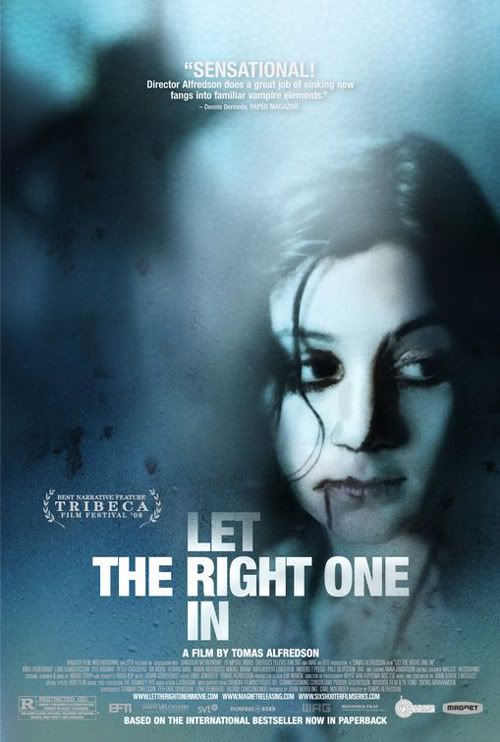 By Greg Anderson-Elysee in Blog on January 5, 2009
I first heard about this Swedish vampire movie on a few message boards a few months ago. Every review and opinion I've read essentially praised it so I indeed was interested. Why wouldn't I be? I like vampires. But yeah, a week back my brother told me that he was planning on going to see "Let The Right One In" and I immediately took interest and told him I've been meaning to see it. So for my birthday (2 days ago) I decided we should see it the day after and was hoping to have a guy's night out with some of my best buds although most of them wasn't able to make it so it was just me, Berto, and Lebert "TeardropJones." Overall, the praises the movie was getting I would say is pretty much justified. The movie had a lot of heart to it as it's essential a story about alienation and a boy finding a connection with a girl who moves in next door who is revealed to be a vampire. The boy, Oskar, is constantly picked on at school by a boy and his crew and Eli, the vampire, gives Oskar confidence to finally stand up to him. Also, Eli basically becomes his best friend and his girlfriend. Seeing their relationship grow through each day is very interesting to watch despite Eli's thirst for blood which causes a big set of problems and events in their Sweden town which includes the death of a few townsmen and infecting someone else into becoming a vampire which later leads to a fantastic scene with cats. You'll have to see it for yourself to see why that scene was simply amazing.I wish I could say more on the story but the story is very simple that saying much of anything else would surely spoil something and I wouldn't want to do that. It isn't like other vampire movies, it's really more about two outsiders befriending, accepting, and being there for each other. Although rather slow in the beginning, the story begins to really pick up when Eli's thirst really starts to come into the central plot. There were also some fantastic special effects. A few that took place in a hospital and one amazing one in the end when Oskar has his final confrontation with the bullies. I found it to be a really heart-ful ending and was beautifully shot. I can see a few film lovers buying the DVD just for those final shots of the confrontations with the bullies.So yes, if you can definitely check out this movie. I looked up some stuff online and saw that it was previously a novel and there were a lot of themes that were omitted from the movie. And there's suppose to be an American version coming out which is supposedly suppose to be remade from thebook rather than the Swedish movie. We'll see how that comes out although my brother and I are a bit iffy about that.I'll leave a final quote that Lebert said when we exited the theater that gave me a good chuckle, "Man, movies like this is what makes me think about being a vegetarian."
---
By Greg Anderson-Elysee in Blog on March 14, 2009
I haven't been a big wrestling fan for a little while now but I've always said to my friend if Test returned, I'd be watching regularly again. He was my favorite to watch, always found him entertaining, especially as the asshole heel. This morning I found out he was found dead in his home last night. Details are unknown but I have a faint idea on what happened. Poor guy. You'll be heavily missed, man. No one delivers that killer Big Boot like you. Rest in peace, TJ Thunder.
---
By Greg Anderson-Elysee in Columns on April 2, 2009
Interviewing film-maker John Hunter as we discuss his films, his influences, some good ol' funny books, and Heather!
---
By Greg Anderson-Elysee in Reviews on February 16, 2009
Well, I've been asked by quite a few folks here to write for the site. The recent one being to produce myreviews that I write for my horror blog and thread onto the front page so decided, sure, why not? So this is for the horror fans and myself as I just have fun watching these things. So for my first "Oh! The Horror!" for Outhouse, I review Henry Selick and Neil Gaiman's masterpiece Coraline.
---
By Greg Anderson-Elysee in Columns on February 12, 2009
Reviewing Image's Proof by the team of Alex Grecian and Riley Rossmo.
---
By Greg Anderson-Elysee in Columns on January 31, 2009
How about getting to know some good ol' artists for a change? Today a double dose of fantastic artists by the name of Yildiray Cinar and Mahmud Asrar, artists of Image's Noble Causes and Dynamo 5, respectively.
---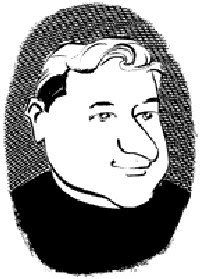 By Greg Anderson-Elysee in Columns on January 20, 2009
Everyone's favorite Irredeemable Ant-Man artist, Phil Hester, drops by to discuss Firebreather, Golly!, carnies, funny moments for writing materials and more!
---