Gregory Anderson-Elysee is a Brooklyn born and based filmmaker (director and editor), playwright, comic book writer, model, and part time actor. He was one of the first writers and interviewers of The Outhouse. He is the writer and creator of the upcoming book Is'nana the Were-Spider. He can be found on Twitter and Facebook.
---
By Greg Anderson-Elysee in Blog on November 30, 2010
Apparently this is a remake of an old made for TV horror flick. But this looks all types of sick! Written by the great Guillermo del Toro and Matthew Robbins, directed by Troy Nixey. Starring Katie Holmes, Guy Pearce, and Bailee Madison.Originally Pubished at: Minds of Greg
---
By Greg Anderson-Elysee in Blog on November 24, 2010
A TON of fun is what this one-shot was. To begin, I am a Hellboy fan, from the movies to the animated series and the comics, although I'm not too well versed on the universe of the character in the funny books. I have two trades and a few issues here and there. I know the essentials of the character and I feel whatever story I read of the universe always leaves me pleased and satisfied. The last one-shot I recall was the issue with the Mexican wrestlers teaming up with our hero to battle some demons. Good fun.This issue once again was no different. Mike Mignola continues to breathe life and horrific enjoyment into the mythos of his character as he scripts a double feature piece, two short Hellboy stories where he encounters two different types of evil. The first being a haunted house that pays it's "resident" coins every time he leaves a poor victim for the house to snake on. The second story being a gift shop employee at a museum who gains the powers to summon assistance of Egyptian Gods and control mummies. These stories are big epic stories with deep meanings. While there are other Hellboy tales of that ilk, this one-shot was a way to just entertain you and make you laugh. The ending of both stories got a good chuckle out of me and you can sense the enjoyment Mignola has for this character all these years.Richard Corben's art just works perfect with these two stories. I'm one of the majority of Hellboy fans who wish Mignola continued on art for his character. No one can beat Mignola when it comes to his Hellboyverse, but he always finds the perfect artists that still captures his spirit on each new story. The art, like typical Corben fashion, is grainy but filled with fluidity. It reminds me a lot of the old school horror movies where the film stock was filled with grain and added to overall texture and mood of the film. This book captures that perfectly. And let's not leave out Dave Stewart on colors, both muted and dull yet seemingly sharp and direct at the same time.And speaking of films, starting and ending each stories with a group of corpses sitting down in an old, deserted movie theater and watching the Hellboy adventures introduced us to just what to expect and it left a wonderful smile on my face and a good chuckle at the end when the corpses clapped at the end of the book. Bravo indeed, Hellboy crew. Another winner in your hands.Also, geekgasm at the poster of Val Lewton's Cat People!!!!Rating 11/10Originally Pubished at: Minds of Greg
---
By Greg Anderson-Elysee in Blog on November 1, 2010
Part 2 of my recent comic column where I ask creators about their favorite horror movies.http://www.theouthousers.com/index.php/features/face-to-greg/11169-lets-ask-3-whats-your-horror-part-2-movies.htmlNathan Edmondson (Image Comics' The Light and Who IsJake Ellis?): THE BIRDS because its execution is flawless and its viewers are left clawing after, but at the mercy of the mystery in the end. THE SHINING because those halls will never lose their dread.Jimmie Robinson (Image Comics' Bomb Queen): This is harder [than books] because, and I'll be honest... I'm pretty desensitized to horror films. Nowadays I search for the most obscure, extreme and surreal horror because it takes a lot to get my motor running. It's not that I need to see the knife going into the eye without cutting away, I also want to see and feel something unique and horrible. Most horror is made for an audience that already knows the rules. Sure, some films have bent those rules but not many have completely broken them and replaced them with a new language of horror.But if I must pick something perhaps the French film, MARTYRS could float my raft off a deserted island. Not just for the violence, but for the deeper meaning found in the twist ending -- which makes an impact after sitting through an hour of torture porn. It's an interesting take on the subject of gore, plus the horror aspects dwell in the extremes that some people justify for *their* cause -- whatever it may be. It also keeps you guessing to the end and that's brilliant.Erik Larsen (Image Comics' Savage Dragon): PLANET TERROR from GRINDHOUSE comes closest.Mahmud Asrar (Marvel Comics' Shadowland: Powerman): I think I'd go for THE RING by Gore Verbinski. Although I watch a lot of horror movies and have many favourites, The Ring was really a movie that terrified me especially came at a time when I gave up on the horror cinema. Great visuals, lots of atmosphere and that said I do enjoy a wide variety of horror films from the likes of ROSEMARY'S BABY to NIGHTMARE ON ELM STREET to ALIEN to THE DESCENT.Hector Casanova (Image Comics' Screamland): It's hard to have a single favorite horror movie, especially for a horror movie fan. So I am breaking it down into subcategories, as the Horror genre really is much too diverse. I am a HUGE fan of certain subgenres of horror, like Creature Features and Magical Realism, whereas I do not care at all for others, like Torture Porn or Slasher flicks... and then there are the ones that could go either way: Vampires, Haunted House, Dark Fantasy, etc.SO, favorite Creature movie: THE HOST (2006) by Joon-ho Bong- A giant walking fish monster that swallows its victims whole only to vomit them up again later back in its den for slower enjoyment? A 10-year-old girl survives regurgitation and tries to escape? There is nothing not-awesome about this movie. Plus, it has the most realistic, freakiest, grossest creature I've seen yet, and just enough slapstick humor to keep you from being completely traumatized. If all creature movies were this good...Tomm Coker (Marvel Comics' Daredevil Noir and Image Comics' Undying Love): THE EXORCIST is the scariest film ever made. William Friedkin approached the subject matter with an almost documentary style, playing the situations as real rather than fantastic, and in doing so grounded the story in a way that was believable and relatable and therefore more frightening.David Hine (DC Comics' Azrael and The Spirit, Image Comics' Bulletproof Coffin, and Radical Comics' Ryder on the Storm): ERASERHEAD because it's the most innovative and disturbing film ever made. The Radiator Lady alone would have made it a classic, or the embryo/baby, the chicken dinner, Jack Nance's hair!Harold Sipe (Image Comics' Screamland and IDW's Garter and Ghouls): My favorite horror movie in forever was THE DEVIL'S BACKBONE. There are such horrifying subtleties in that film. The scene where you first see the ghost still gives me chills to think about.Phil Hester (Image Comics' Firebreather and Top Cow's The Darkness and Boom! Comics' The Anchor): I find NIGHT OF THE LIVING DEAD to be the scariest, mostly for the matter of fact presentation, newscasts, and claustrophobia. For newer stuff, I really dug THE RING, but not the sequels and knock offs. I should also add that my favorite monster movie is AN AMERICAN WEREWOLF IN LONDON. Perfect blend of horror and humor.Alex Grecian (Image Comics' Proof: Endangered) : I'm gonna go ahead and be conventional and say that THE EXORCIST is still the scariest film I've ever seen. I saw it when I was a little kid and it kept me awake for weeks afterward, terrified that I might end up possessed by a demon. (Or worse, visited by a priest in my bedroom.) On the other hand, I also saw the first HALLOWEEN film and Kubrick's THE SHINING when I was a kid and thought they were great. The Shining was amazing fun and Halloween was just the right amount of creepy. Speaking of creepy, there was a scene in SALEM'S LOT with a little boy vampire hovering outside another kid's window that prompted me to keep my curtains closed at night. More recently, THE RING gave me goosebumps. (I know a lot of horror fans make fun of that film, but who isn't scared of little girl ghosts?) And LET THE RIGHT ONE IN was a wonderful movie on nearly every level.Reginald Hudlin (Marvel Comics' Captain America/Black Panther: Flags of our Fathers): Hmmmm, I guess 28 DAYS LATER because it felt really logical and totally terrifying.Shaky Kane (Image Comics' Bulletproof Coffin): When it comes to movies it changes all the time. Although saying that as far as impact goes it would be hard to beat THE HUMAN CENTIPEDE. Its a 'once in a life time' idea, and what a great character Dr Heiter is.Visionary and fucked-up I loved every thing about this movie.Originally Pubished at: Minds of Greg
---
By Greg Anderson-Elysee in Columns on November 1, 2010
Continuing from Part 1 of Let's Ask #3 on this fine Halloween day, Greg asks creators about their favorite horror movies.
---
By Greg Dae in Columns on November 1, 2010
On this fine Halloween day, Greg asks creators about their favorite horror books.
---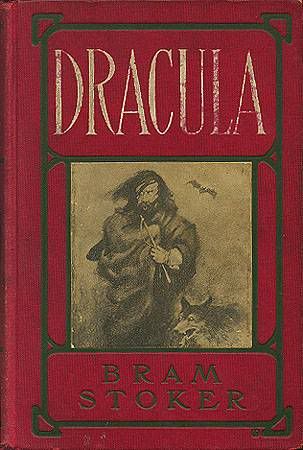 By Greg Anderson-Elysee in Blog on October 31, 2010
On my recent Face To Greg, I ask various comic creators what their favorite horror books are.http://www.theouthousers.com/index.php/features/face-to-greg/11167-lets-ask-3-whats-your-horror-part-1-books.html/Hector Casanova (Image Comics' Screamland): IT by Stephen King. At over 1000 pages, it's a fatty, but it's totally worth it. Pure King at the top of his game. It's got everything: mysterious deaths, ineffable monsters, killer clowns, alien invasions, domestic violence, even kids having sex... but most convincing, and scariest of all, is how well King can capture what it's like to be a 12 yr old misfit, terrified and terrorized by your peers and the world around you.Jimmie Robinson (Shadowland Comics' Bomb Queen): Stephen King's NIGHT SHIFT. I like short stories and King did well with this book back in the day. It's also one of the most movie-optioned books in history. So many films were based out of this book that I think he set a record. In particular, Children of the Corn was especially well done. Granted the film version(s) is akin to a made-for-Syfy-Channel-movie, but the original story was solid. King is good at conflict creation. The ultimate "what if...?" writer. His high-concept stories (which Hollywood loves) have always held a place in my reader's heart. He also has a large body of work to dwell on and often you can find some connective tissue between books, and I appreciate that. However, he's not the only star in the horror sky, but since the question aims at a single work then I'll let it stand where it is.Nathan Edmundson (Image Comics' The Light and Who Is Jake Ellis?): My favorite horror book is THE OATH by Frank Peretti. That, or IT [by Stephen King]. THE OATH is hardly a "horror" book, but I read it when I was about 5 and it scared me pretty good. IT seeps into you, and few other books have had me looking out the window like that one--and reaching for the book in the dark, too. For more shock horror, I think I could qualify BLOOD MERIDIAN.Erik Larsen (Image Comics' Savage Dragon): Seriously--the closest I come is THE WALKING DEAD and it's more of a survival story than a horror one.Mahmud Asrar (Marvel Comics' Shadowland: Powerman): This is a difficult one but when it comes to novels I lean towards the classics. Stuff with a Gothic setting and an ominous atmosphere really grab me. I'll have to go for BRAM STOKER'S DRACULA.Harold Sipe (Image Comics' Screamland and IDW's Garter and Ghouls): My favorite horror book of recent memory has been Joe Hill's HEART-SHAPED BOX. There is a really chilling scene pretty early on in which the main character has to walk past a ghost sitting in his hallway. No gore. No screaming and carrying on. The horror came from all the description and subtlety of the scene, this seems to me where Hill really excels. I am really enjoying 20TH CENTURY GHOSTS by Hill as well.David Hine (DC Comics' Azrael and The Spirit, Image Comics' Bulletproof Coffin, and Radical Comics' Ryder on the Storm): JAPANESE TALES OF MYSTERY AND IMAGINATION by Edogawa Rampo. The Japanese author took his name from the Japanese pronunciation of Edgar Allan Poe and he set out to outdo the master. Three of the stories in this volume would be in my all-time top ten: "The Human Chair", "The Hell of Mirrors" and "The Caterpillar." Here's the basic plot of "The Human Chair": A guy falls in love with an unattainable woman, so he constructs a chair that he can crawl into and stay there in a seated position. His arms are in the arms of the chair, his upper torso in the back of the chair and so on. Then he has the chair (and himself) delivered to her. Whenever she sits on the chair, she's sitting on him. He basically lives in there, only sneaking out at night to eat. Now that is scary...Reginald Hudlin (Marvel Comics' Captain America/Black Panther: Flags of Our Fathers): I've never read a true horror novel. In comics, CROSSED is the scariest thing ever. WALKING DEAD is brilliantly written and drawn. Alan Moore's NECROMINCON is pretty damn good so far.Tomm Coker (Marvel Comics' Daredevil Noir and Image Comics' Undying Love): DRACULA is where it all began. Horror in an extended novel form with all the mood, scares and beast we've come to expect from monsters and ghouls. Stoker invented the structure and created a great love story that scared my socks off as a kid.Alex Grecian (Image Comics' Proof): The most disturbing novels I've ever read are probably LORD OF THE FLIES and THE ROAD, but they probably don't qualify as horror, so I'm gonna nominate Stephen King's THE SHINING as scariest ever. It's the only thing I've ever read that scared me so badly I had to stop reading and actually hide the book. I threw it as far back under my bed as it would go and never finished reading it. If you're curious, the chapter that did it for me was the one with the ghost lady in the bathtub. Yikes!Originally Pubished at: Minds of Greg
---
By Greg Anderson-Elysee in Blog on October 16, 2010
Mike Carey is a master. I wanted to get that out of the way first and foremost. I've been into Carey's writing since his churn in Vertigo's Hellblazer, chronicling an era of everyone's favorite John Constantine and then followed Carey for a whole on X-Men and been enjoying the hell out of The Unwritten (until my shop suddenly stopped ordering the damn book!). I finally finished his first novel The Devil You Know and once again… master!In Devil You Know, we're introduced to a freelance exorcist by the name of Felix Castor, a cheeky, rigid, and sarcastic English man who reluctantly takes up a job to exorcise a ghost haunting an old museum. Castor tries to figure out the mysterious background of this strange ghost and her connection to the museum. As his "research" goes on, more mystery gets introduced. What if this ghost isn't haunting just to be a demonic nuisance, but she's actually currently a victim of a continuing scheme? Filled with intrigue into an occult underworld and a humorous perspective from the protagonist, The Devil You Know is an enriching and engrossing page turner as we're introduced to dark corners filled with ghosts, loup-garous, a beautiful and deadly succubus, a rival exorcist, and last but not least a powerfully scary gang boss and pimp. Carey does a fantastic job in building this world surrounding Castor and actually making us care for him, his supporting cast, and horrific truths as they unravel through each and every chapter.It also didn't hurt that Carey found a way of incorporating a loup-garou into the story, an animal/ghost/demonic shape-shifter who I'm accustomed to always hearing about through Haitian folklore. Be sure to read this book at night for a really filling and thrilling feel. It is a truly fantastic and great horror book for your collection. I can't wait to read the sequel!Originally Pubished at: Minds of Greg
---
By Greg Anderson-Elysee in Blog on October 3, 2010
Let me start off by saying that although Steve Niles is dubbed as a modern master of horror, as a writer he doesn't do much for me. I've read his 30 Days of Night and while I was initially in love with it, I couldn't say it stayed brilliant with me through another reading. I've tried some of his other works and have always felt a tad underwhelmed. The one project of his I did like a lot was his short-lived Simon Dark book for DC Comics which I ended up dropping due to financial reasons, but sadly the fact that the book was heavily decompressed didn't make it a hard decision. I don't want to bash the guy. I love his enthusiasm for the horror genre and you can see his love and devotion for it. Heck, I've met the guy once and thought he was mega cool peoples. But I always feel as if a lot is missing in his work and I can never put my finger on it. I love his ideas, but execution can be a lot better.And once again I feel the same for his Radical book, City of Dust. City of Dust me meet a cop in the future by the name of Philip Khrome who turned his father in when he was a child after hearing a fantasy story from him. So yes, we're in one of those futures where fantasy, literature, religion, imagination are all banned and illegal. Even porn!!! While we are introduced to the main character, he gets caught up in a weird murder mystery strangely connecting to monsters- monsters that are so far resembling monsters of old tales – Tales of Dracula, werewolves, etc. Things get a tad difficult when Philip kills a criminal for praying and later he discovers a children's book and starts reading through it. Oh boy!Now, premise is cool and grabbing. Sure, it's a retread of Fahrenheit 451, but its still a rather good premise in this day and age when kids, even many adults, aren't even reading anymore (it tragically pained me when my little sister and cousin told me they've NEVER heard of Anansi the Spider!!). Niles does a pretty good job with the characters, my favorite parts being the scenes with the protagonist and his love interest, a prostitute. Niles also does a good job blending sci-fi with horror monsters with a mix of crime noir. The art is moody and works well with the atmosphere and world we're introduced to. No complaints with the art, Radical tends to always do well with that. But like all Niles books, I'm left unsatisfied. I still feel there's something missing. Extra beats that could have really helped it be great. For one, I felt the villains were a bit too weak in comparison to the protagonist. Not weak as in threat, but weak in execution. While they're wrecking havoc since the beginning of the book, they still don't seem to give an alarming presence. They seem to come out of nowhere, cause trouble, and move on. There's a revelation of how they come to be, but it gets presented in a seemingly nonchalant way where you just want to see this end.If you're into monsters and a good blending of genres, check this book out for yourself. There's enough grit and gore for these type of horror lovers. Also keep in mind that I started off explaining the relationship between me and Niles' writing, so if you're a fan of his, maybe this'll be up your alley. Beyond that, I can't say I fully recommend this.Originally Pubished at: Minds of Greg
---
By Greg Anderson in Columns on October 3, 2010
Face To Greg reviews Radical Comics' City of Dust in time for 31 Days of Halloween - A Tribute to Genetic Freak!
---
By Greg Anderson-Elysee in Blog on June 1, 2010
I am officially obsessed with this trailer and anticipating this movie's arrival! Next to Inception, this may be my most anticipated.The first trailer that was released a lil' while back...
---